What is the point of a crypto debit card?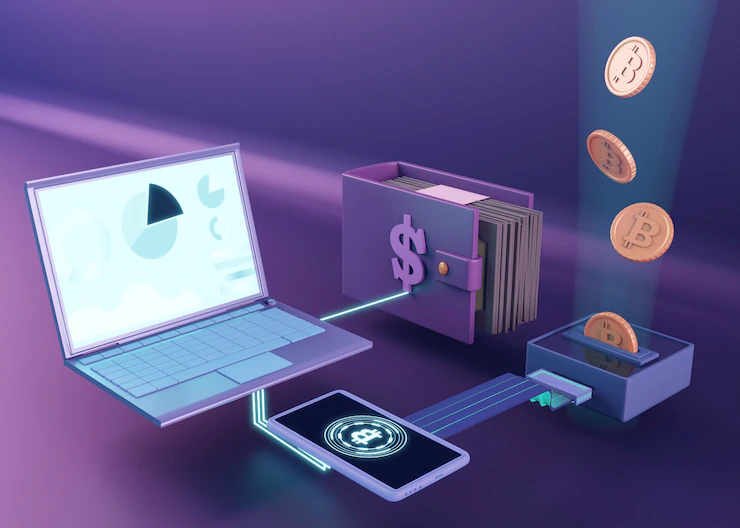 Founded in 2016 by Kris Marszalek, crypto.com is a platform headquartered in Hong Kong. It allows its users to buy, sell, or store their cryptocurrency securely. Present in 90 countries, it now has over 300 million users worldwide and wants to be the bank of tomorrow.
Effective in diversifying its investments, crypto.com supports nearly 250 altcoins, 7 fiat currencies and over 80 cryptocurrencies. Its main ecosystem is based on the token called the CRO (Crypto.com token).
The Crypto.com bank card
Like any online financial institution, crypto.com offers a multitude of bank cards .
The specifics of the card
The crypto.com platform offers a free visa bank card, intended for cryptocurrency enthusiasts. Besides its usefulness in money transfer, the crypto bank card has investment potential. Based on the principle of cashback, it allows you to pay for daily purchases and systematically receive CRO tokens in return. Thus, your spending on crypto-assets from your card will increase your chances of getting cashback.
In order to get the card, the site invites you to stake funds: this involves blocking your funds for 6 months. Given the popularity of this bank card, the value of your assets can increase.
The different crypto.com cards
On crypto.com, the user has the choice of 5 different visa cards. They do not generate fees , but getting them depends on the number of CRO to be staked or already gained.
Midnight Blue
The Midnight Blue visa card remains accessible to any user without having to buy CRO. With this free card, you can earn 1% cashback in CRO tokens on all spend. The monthly ATM withdrawal limit being set at 200 euros. , you benefit from a free operation below this threshold and pay a commission beyond this amount . For an interbank exchange, you owe 0.5% commission to crypto.com if you exceed the free 2,000 euros .
The Ruby Steel
Refined in its design, they made the Ruby Steel card of red composite metal. It requires 350 euros in CRO and offers you 2% CRO cashback on all your expenses. You can also refund your Spotify subscription equivalent to $12.99/month in CRO.
Visa Jade Green and Royal Indigo card
This type of credit card is for people who want exceptional benefits and offers 3% CRO cashback rewards . To get it, you just need to stake 3,500 euros . Also note that Jade Green and Royal Indigo have the same benefits and the only difference is in their aesthetic designs. Their use gives access to the reimbursement of your Spotify, Netflix subscription and to the unlimited LoungeKey airport lounge.
The visa card in Frosted Rose Gold and Icy White
To qualify, you must invest 35,000 euros in CRO and using it gives you the benefit of a 5% CRO cashback refund on all your purchases. Your Spotify, Amazon Prime and Netflix subscriptions are also refunded in full and Expedia at 10%. Besides free ATM withdrawals, it also offered unlimited access to airport lounges.
The Obsidian Black Card
This prestigious crypto.com card requires 350,000 euros in CRO and offers high-end services. It's a 10% discount at Airbnb and Expedia , 8% cashback on all your purchases , and free access to Spotify, Netflix , and Amazon Prime .
According to the opinion of some cryptocurrency experts, the Royal Indigo and Jade Green or Ruby steel card represent the best accessibility-benefit ratio . It offers a significant cashback for a light investment.
Why opt for the Crypto.com bank card?
There are several reasons Internet users use the crypto.com bank card.
A card that can be used anywhere in the world
The crypto card is a visa-type card : a tool that can be practically used anywhere in the world . For travellers, the difficulty associated with the cost of withdrawals or payments abroad is no longer an obstacle. Simply fund your account by bank transfer or make a payment by credit card .
Reduced user fees
You can use your bank card to pay without limit and without fees , whatever the currency. The interbank rate applies without commission for payment on the internet or in a physical store.
For ATM withdrawals , you can complete the transaction free up to a certain limit . The latter amounts to 200 euros/month for the Midnight Blue and 400 euros/month for the Ruby Steel . Beyond these limits, the platform charges you a 2% fee .
Significant cashback
For each expense paid by crypto.com credit card, you receive a refund calculated according to the purchase price . The cashback will be credited to your account. If you spend 500 euros per month with your Ruby Steel card , you save 120 euros at the end of the year.
Register on cypto.com
Apart from its official website, crypto.com has a mobile app available on Google Play Store and Apple App Store. Just download and install the tool to make your registration. To do this, enter your identity and your email address , before defining your secure password and validating. After choosing a PIN , you can use crypto.com in a totally secure environment.
How to recharge and use the card?
In order to make purchases with the crypto.com card, it is imperative to deposit money into it . To do this, you have two options :
Recharge by bank transfer
Or Conversion of cryptocurrencies into euros .
After this reload, you can use your card like any classic card. Payments in foreign currencies do not incur any fees , but generate a 1% cashback on all your purchases. Note, however, that the cashback money takes 2-5 days to be available in the crypto.com account.
The advantages and limits of the crypto.com bank card
Like any financial tool, the crypto.com bank card has both advantages and limitations .
The advantages of the crypto.com bank card
Holding a crypto visa card offers a lot of advantages, among which are the following points.
2 sign-up bonuses : $25 on the app and $50 on the site,
the highest cashback rates on the market: 1 to 8% cashback in CRO on all purchases,
the free and unconditional physical card ,
bank cards adapted to your profile,
no account fees ,
spotify, netflix, and Amazon prime subscriptions offered ,
a sponsorship that brings in $25 in CRO,
a wide choice of cryptocurrencies ,
Crypto Earn, a savings account with 6% interest
no minimum balance and availability of assets at all times
rewards of 8.5 % per year for BTC and ETH and up to 14.5% per year for stablecoins .
By these various advantages, crypto.com can be compared to an online bank with no fees and offering better offers.
Crypto.com Card Limits
Although the use of crypto bank cards has many advantages, it also has some limitations .
An application and a website in English can be difficult to learn,
no payment by telephone without going through a bank card aggregator,
withdrawal limits limited to 200 euros and 400 euros depending on the card used,
unresponsive customer service ,
Considered as a foreign bank account by the tax services: all users are required to declare it .
Crypto.com Card Reviews
The crypto.com visa card is aimed at cryptocurrency holders wishing to benefit from all the advantages of the platform. If you want to invest in cryptocurrencies without breaking the bank, it is the ideal solution. It is also easy to reach the level of 2% cashback. Because of its qualities, the crypto.com bank card deserves its reputation as one of the best bank cards for cryptocurrency trading platforms.