The best high risk merchant solution of 2022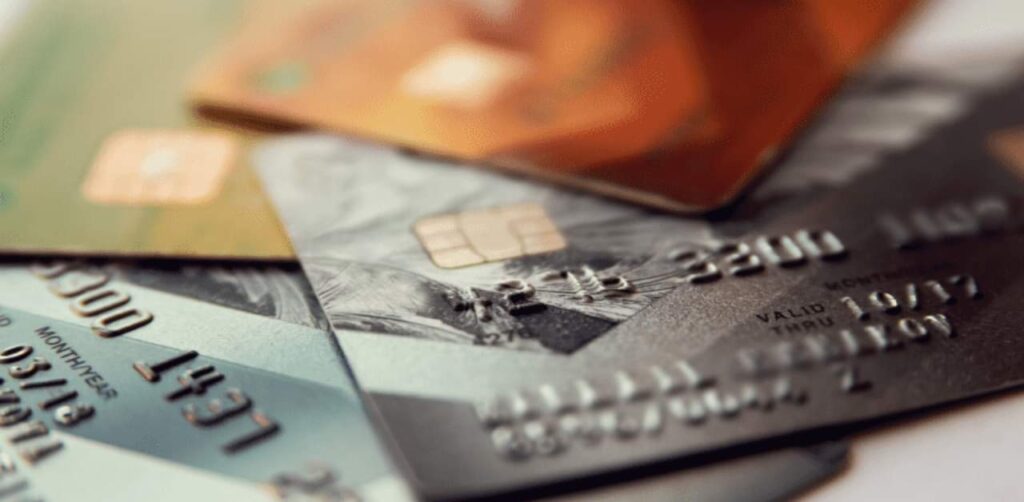 Nowadays, it's necessary for every business whether it's small or a brand name to accept credit card payments. To accept credit card payments, the business owner must have a merchant account and this job is not as easy as you think.
Finding the right merchant account provider is a challenging task for any business and if you are a high risk merchant account, it becomes harder.
Here, in this blog, we will discuss high risk merchant accounts and the best high risk merchant solution provider. So, let's start.
What is a high-risk merchant account?
A high risk merchant account is a merchant account that is considered to be at high risk by the bank. This type of merchant account has a high risk of fraud, chargeback, and a high volume of returns.
There are many cases when banks put you at high risk. Some of them are – new merchants, high transaction volume, low credit scores, high-risk industries, etc.
A high risk merchant account means you have to pay higher fees. It does not matter which credit card processing platform you are using, if your account is at high risk it means you have to pay the highest fees across the board.
What makes you a high risk merchant?
Most of you think that high risk merchant businesses generally sell shady products but it is not true. If your business includes any of the below points, it means you are also a high-risk merchant.
If your business account accepts the foreign currency.
If you have a low credit card(personal)score.
If your business account has large ticket transactions approx more than $500.
If your business volume is too high approx more than $100k per month.
If you had failure business history.
If your business required lots of legal regulation.
If your business come at high risk of chargebacks and fraud.
Some examples of high-risk businesses are – travel agencies, adult entertainment, financial services, gambling, etc.
Some of the best high risk merchant account providers are –
There are lots of high-risk payment gateway providers. But everyone wants to have the best one. To choose the best one, you have to look for these criteria.
Provide great customer service.
Provide a wide range of services.
Provide free no-obligation quiet.
Specializes in working with a variety of high-risk industries.
Paymentcloud –
Overall it is the best high risk payment gateway. Its setup processing is very easy and it provides excellent customer service. The best thing about this high-risk payment gateway is that it accepts almost all types of transactions like a credit card, ACH(Automated clearing house), echeck, and even cryptocurrency payments also via POS, mobile or online checkout.
Payment cloud also provides its customers with free retail or EMV terminal to their customers to swipe or entering cards.
If you are running a business with a high volume of monthly sales then PaymentCloud is best for you. It is the best choice for high-level merchants in varieties of industries including –
Credit repair
Adult products
Guns and firearms
Nutraceuticals
Tech support
dating sites
Cigars and tobacco
Jet charter
Pros –
Provides excellent customer support services
The account setup is completely free
Provide the free credit card terminal
Few public complaints
Work with most of the e-commerce platform
Fast approval.
Cons –
Durango Merchant Services
Durango Merchant services are one of the oldest and most popular high-risk merchants. The company has a great reputation all over the world for its excellent customer service, fair rate, and honesty.
The best thing about this service is that it accepts multi-currency payments. It has all the features which are required to run a web business.
If you have been rejected or had an account that is terminated in the past then Durango Merchant Services is best for you. This high-risk business includes –
Annual memberships
Bail bonds
Online electronics
gaming
Multilevel marketing
Debt services
Fortune telling
Firearms
Businesses with low credit scores
Multicurrency merchant accounts
Pros –
It provides offshore merchant accounts for international merchants.
Provides free fraud reduction tools
Excellent customer support services
Provides an EMV-compliant mobile card reader
Price and contract terms are also reasonable.
Offers cryptocurrency payments.
Cons –
Prices are not listed publicly.
It does not support age-restricted products.
Host merchant services –
Host merchant services are also known as traditional merchant account providers but it also supports high-risk merchant. It is ideal for e-commerce sites.
The best thing about the host merchant service is that it provides interchange-plus pricing to high-risk merchants. It helps you to keep your processing costs low.
If your sales crossed $1000 or more each month, it means Host merchant services are great for your business.
Host merchant services offer merchant accounts for high-risk businesses including –
Debt collections
Adult toys
E-cigarettes
Life coaching
Airlines
Offshore businesses
Gaming and casinos
Real estate
Pros –
The early termination fee is completely free.
Setup does not require any fees.
It provides excellent customer support.
No monthly account fee
Work with a wide range of industries.
Cons –
It can be expensive for smaller businesses.
It provides limited chargeback protection tools.
SMB Global –
As its name indicate, it is best for high-risk businesses with international customer. SMB provides the merchant account of high-risk and offshore businesses. It uses various back-end processors to approve any high-risk businesses.
SMB works with high-risk businesses including –
Travel agency
Auto transport
Furniture
E-cigarettes and tobacco
Pros –
It provides excellent customer service as well as chargeback support.
Its price and contract terms are reasonable.
Also, work with the bad credit card score businesses
It provides lots of software integrations.
Cons –
No mobile apps
Prices are not disclosed publicly
Summary –
You know that there are many reasons why considered your businesses a high risk. But if you select the correct high risk merchant account with a reliable payment platform, it becomes easy.
Choosing a high risk merchant account is a little bit tricky, so we recommend some of the best High Risk Merchant Account providers for your business.