Lip Fillers: The secret to fuller & plumper lips!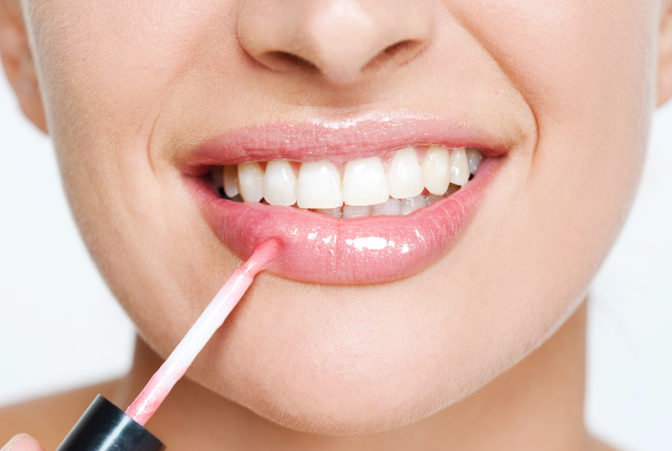 Lip fillers have been one of the most popular dermal fillers that are used to add volume to the lips and make them appear fuller and plumper. While there are so many different types of dermal fillers available, the most common and safest is the one made of hyaluronic acid which is a natural substance found in human bodies. Lip augmentation has been a popular cosmetic dentistry solution over the years that involved using varied dermal fillers such as collagen, fat injections, and implants. However, the most preferred type of lip fillers in Ottawa is made of hyaluronic acid which is safe and offers consistent results.
What are lip fillers?
Lip fillers are a cosmetic procedure that involves using medical-grade hyaluronic acid to give a temporary volume to the lips and make them appear fuller and uplifted. These fillers are made of varied substances; however, hyaluronic acid comes in most handy. Hyaluronic acid is naturally found in our skin which makes our skin look smoother and wrinkle-free. With age, our skin, fat, and muscles tend to lose and the loss in volume becomes visible to the naked eyes. Well, this condition can be temporarily hidden by dermal fillers that give volume to the cheekbones, lips, and mouth areas. Lip fillers are minimally invasive and involve no major health risks. Moreover, it is important that you choose a credible clinic such as the Urban Dental Centre in Ottawa that assures quality treatments with minimal side effects.
How do these fillers work?
As mentioned earlier, the most common and preferred type of lip filler is hyaluronic acid which gives larger and plumper lips in no time. These fillers attract moisture and can hold up to 1000 times their own weight to give a fuller mouth. The hyaluronic acid fillers can impact your lips in the following ways:
Improve the lip's appearance by making it larger in size
Beautify by changing the shape of the lips
At times, these cosmetic fillers can be used to restructure the lips according to the client's requirements.
While these lip fillers in Ottawa do not stop the aging process, they tend to slow it down and delay the need for other complex surgeries or lip lifts. One can get the desired shape, volume, and sized lips; however, it may not last longer than 10 to 12 months. To maintain the look, one has to opt for this procedure repetitively. This way, the beauty of your lips will remain without any side effects or the need for advanced surgeries.
Reasons to get lip fillers
Lip fillers are a cosmetic procedure that assures desired-looking lips without involving plastic surgeries or transplants. It is a completely personal decision that men and women make for empowering themselves. People with deformed or flat-shaped lips are often dissatisfied with how their lips look. For them, lip fillers in Ottawa are the ideal solution. With the help of this quick cosmetic procedure, they can have the perfect lips to flaunt. While lip fillers are non-invasive and do not pose any serious health risks, to be an ideal candidate, you must:
Be in good health with no major health complications
Not have any active oral diseases or conditions, whatsoever
Have realistic expectations
The primary reason to get lip fillers is to beautify facial features and enhance your smile. Other than this, some other reasons to get lip fillers are listed as follows:
Cover wrinkles: When you age, you are likely to develop wrinkles around the mouth area while smiling or talking. Getting lip fillers can help in covering those.
Restore previous lip structure: With age, the size, shape, and structure of your lips may change and can make you look weirder. Lip fillers can be used as a temporary means to get the previous lip structure.
Asymmetrical lips: This may be due to genetic formation or an effect of aging that can be resolved by opting for lip fillers. Injecting hyaluronic acid can adjust the size and shape of your lips to make them appear symmetrical.
Lip fillers procedure: What to expect?
Before: Alike any other botox or cosmetic procedures, you have to take some basic preparations before getting lip fillers. For example, you'll be required to avoid consuming anticoagulants such as aspirin, blood thinners, alcohol, etc. Following the pre-treatment instructions are necessary as any negligence can result in unwanted after results or worst – a bruised mouth!
During the procedure: Lip fillers are a quick procedure; however, can be a little painful for some. Many clinics prefer to give local anesthesia to their patients before the procedure in order to minimize the pain or prick they might feel. Slight pain and irritation are normal that can be reduced by getting mild painkillers.
After: Once the lip filler procedure is over, you can resume your daily activities without any risks of deformation or lip destructuring. Swelling and mild pain is common and can last up to 24 hours. It is best advised to avoid using lipsticks or any ointment on the lips for a few days.
Over to You!
Lip fillers are one of the most popular and safest ways to get the desired lips you wish for! Fuller and plumper lips are in trend and you can have them too by opting for cosmetic fillers procedure at Urban Dental Centre in Ottawa. And you know what the best part is? These fillers are not permanent & 100% reversible! So even if you don't love the results of your lip fillers, you don't have to live with them for your whole life.