Renting a House with a Home Office: Creating a Productive Space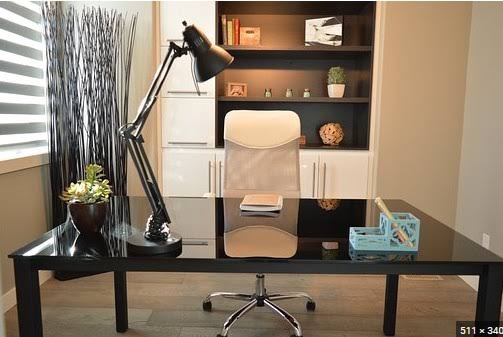 As remote work becomes increasingly common, many people are looking for houses for rent that offer the convenience of a home office. Whether you're a remote worker, a freelancer, or simply need a dedicated space for your work or studies, having a home office can greatly enhance your productivity and work-life balance. In this guide, we'll explore the benefits of renting a house with a home office and how to create a productive workspace.
The Importance of a Home Office
A home office is more than just a place to work; it's a space where you can focus, be creative, and achieve your professional or academic goals. Here's why having a dedicated home office is essential:
Increased Productivity: A designated workspace helps you stay organized and focused, reducing distractions from household activities.

Better Work-Life Balance: Separating work from your living space can improve work-life balance, making it easier to "leave the office" at the end of the day.

Professionalism: A home office allows you to present a professional image to clients, colleagues, or professors during virtual meetings.

Customization: You can personalize your home office to suit your work style, whether that means a minimalist setup or a cozy, inspiring environment.

Comfort and Ergonomics: You can choose ergonomic furniture and equipment that support your health and comfort during long work hours.
Finding a Rental House with a Home Office
When searching for a rental property with a home office, consider the following factors:
Layout and Space: Look for houses with an extra room or space that can be converted into a home office. Consider the layout and size to ensure it meets your needs.

Natural Light: A well-lit home office with natural light can boost your mood and productivity. Check the availability of windows or consider adjustable lighting options.

Privacy: Ensure the home office area provides privacy and minimal distractions. It should be separate from high-traffic areas to maintain focus.

Electrical Outlets and Connectivity: Check for sufficient electrical outlets and internet connectivity in the home office area to support your work needs.

Storage: Consider built-in storage solutions or the availability of storage furniture to keep your workspace organized.

Aesthetics: Look for a space that inspires you. A pleasant and inviting environment can positively impact your work.
Setting Up Your Home Office
Once you've found the right rental house with a suitable space for a home office, it's time to set up your workspace for productivity:
Choose the Right Location: Position your desk and chair to take advantage of natural light if possible. Ensure that your back is supported, and your computer screen is at eye level to reduce strain.

Ergonomic Furniture: Invest in an ergonomic chair and desk that provide comfort and support during long work hours.

Organize Your Space: Use storage solutions like shelves, filing cabinets, or storage bins to keep your workspace clutter-free. A tidy workspace can improve focus.

Personalize Your Space: Decorate your home office with items that motivate and inspire you, such as artwork, plants, or inspirational quotes.

Quality Equipment: Ensure you have reliable and up-to-date equipment, including a computer, printer, and other tools necessary for your work or studies.

Lighting: Install task lighting to illuminate your workspace effectively. Adjustable lighting options can help reduce eye strain.

Cable Management: Keep cables and cords organized to prevent tripping hazards and maintain a clean workspace.

Internet Connection: Ensure a stable and high-speed internet connection to support your online tasks and virtual meetings.
Creating a Productive Work Routine
Having a home office is just the beginning; establishing a productive work routine is equally important:
Set Boundaries: Define your work hours and communicate them to family members or housemates to minimize interruptions.

Establish a Routine: Stick to a daily routine that includes regular breaks, exercise, and meal times to maintain a healthy work-life balance.

Plan Your Tasks: Create a to-do list or schedule for each workday to prioritize tasks and stay organized.

Minimize Distractions: Identify and eliminate distractions in your home office, such as unnecessary apps or websites.

Take Breaks: Regular short breaks can boost productivity and reduce stress. Use this time to stretch, walk, or relax.

Stay Connected: Stay in touch with colleagues or classmates through virtual meetings, chats, and emails to maintain a sense of connection.
Maximizing the Benefits of a Home Office
Renting a house with a home office offers numerous benefits, but it's essential to maximize these advantages:
Work-Life Balance: Use your home office to establish clear boundaries between work and personal life. Avoid overworking and take time for yourself.

Professional Development: Invest in your professional or academic development while working from your home office. Consider online courses, workshops, or networking opportunities.

Health and Wellbeing: Prioritize your health by maintaining an active lifestyle, eating well, and managing stress. Your home office should support your overall wellbeing.

Flexibility: Enjoy the flexibility of remote work but remain adaptable to changes in your work environment and industry trends.
A well-designed home office in your rental house can be a game-changer for your productivity, work-life balance, and overall job satisfaction. By carefully selecting the right rental property and setting up your workspace thoughtfully, you can create a home office that meets your professional and personal needs.