Tips for Building Long-Term Relationships with Mexican Suppliers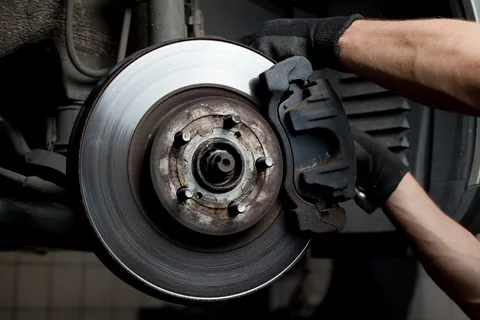 Building lasting relationships with your suppliers is a cornerstone of successful business operations. When it comes to sourcing products from Mexico, a country with a rich and diverse manufacturing landscape, these relationships become even more critical. Whether you are a seasoned professional or a student looking to understand the intricacies of supplier relations, this comprehensive guide will provide valuable insights into building long-term partnerships with Mexican suppliers.
The Significance of Mexican Suppliers
Mexico as a Sourcing Hub
The Student Query: Why should I consider sourcing products from Mexico?
Mexico has emerged as a global manufacturing powerhouse with several compelling reasons to consider it as a sourcing destination. It offers proximity to the United States, a skilled and cost-effective workforce, a well-developed infrastructure, and a broad range of industries, making it a top choice for businesses looking to diversify their supply chain and access quality products.
Diverse Product Offerings
Mexican suppliers cover a wide array of industries, from automotive to aerospace, electronics to textiles, and agriculture to pharmaceuticals. Whatever your product needs, you can likely find a suitable supplier in Mexico.
Initial Steps in Sourcing from Mexico
Research and Due Diligence
Before diving into supplier relationships, thorough research and due diligence are essential:
1. Market Research
Understand the Mexican market, including industry trends, regulations, and potential suppliers.
2. Supplier Selection
Carefully choose suppliers who align with your product needs, quality standards, and business values.
3. Legal Considerations
Ensure you are aware of the legal requirements for doing business in Mexico, such as permits, taxes, and trade agreements.
Effective Communication
Language and Culture
Communication plays a vital role in establishing strong supplier relationships:
1. Bilingual Skills
Spanish is the primary language in Mexico. Having bilingual staff or using translation services can facilitate smooth communication.
2. Cultural Awareness
Understanding Mexican cultural norms and business etiquette is crucial for respectful interactions.
Building Trust and Credibility
Honesty and Transparency
Trust is the foundation of long-term relationships:
1. Be Honest
Transparency in your expectations, business practices, and intentions builds trust.
2. Consistency
Consistently deliver on your promises to establish credibility.
In-Person Visits
The Student Query: Is it necessary to visit Mexican suppliers in person?
While it's not always possible, in-person visits can significantly enhance your relationship with Mexican suppliers. It demonstrates your commitment and provides an opportunity for face-to-face communication, fostering trust and understanding.
Negotiation and Contracts
Effective Negotiation
Negotiation is a delicate art in supplier relationships:
1. Win-Win Approach
Seek mutually beneficial outcomes that consider both your interests and the supplier's.
2. Price vs. Quality
Balance cost considerations with the quality of the products you expect.
Clear Contracts
Contracts are a safeguard for both parties:
1. Detailed Specifications
Clearly outline product specifications, quality standards, and delivery expectations.
2. Dispute Resolution
Include dispute resolution mechanisms to address any unexpected issues.
Quality Assurance
Quality Control
Ensuring product quality is paramount:
1. Inspections
Implement regular quality inspections to maintain standards.
2. Quality Feedback
Provide constructive feedback to suppliers for continuous improvement.
Logistics and Supply Chain Management
Efficient Supply Chain
The Student Query: How can I ensure efficient logistics when sourcing from Mexico?
Efficient logistics are critical for a smooth supply chain:
1. Inventory Management
Keep optimal inventory levels to avoid delays.
2. Transportation
Choose reliable transportation partners for timely deliveries.
Payments and Finance
Payment Terms
Clear payment terms benefit both parties:
1. Payment Schedule
Define payment schedules that are realistic and flexible.
2. Currency Exchange
Consider currency exchange rates for international transactions.
Cultural Awareness
Respect for Mexican Culture
Cultural sensitivity is integral to fruitful relationships:
1. Punctuality
Be punctual for meetings and appointments.
2. Respect Personal Space
Respect personal space and boundaries during interactions.
Crisis Management
Handling Challenges
The Student Query: How do I deal with unexpected challenges in supplier relations?
Challenges can arise, and it's essential to handle them effectively:
1. Open Communication
Address issues promptly and openly to find solutions.
2. Contingency Planning
Have contingency plans in place to manage unexpected disruptions.
Sustainability and Corporate Responsibility
Sustainability Practices
The Student Query: Are Mexican suppliers committed to sustainability?
Many Mexican suppliers are increasingly focused on sustainability and corporate responsibility. They often adhere to international standards and certifications, ensuring that their products are environmentally friendly and ethically produced.
Feedback and Continuous Improvement
Feedback Mechanisms
Feedback is valuable for growth:
1. Supplier Feedback
Encourage suppliers to provide feedback on your processes and collaboration.
2. Adaptability
Be willing to adapt and improve your supplier relationships based on the feedback received.
Case Studies in Building Strong Supplier Relationships
Building Trust with a Mexican Textile Supplier
The Student Query: How can trust be established with Mexican suppliers?
In this case study, a clothing brand collaborates with a Mexican textile supplier. By visiting the supplier's facilities, understanding the cultural nuances, and establishing transparent communication and Sourcing Products From Mexico, the brand builds a trust-based partnership that results in high-quality clothing production and on-time deliveries.
Navigating Legal Complexities
The Student Query: What legal challenges might I encounter when sourcing from Mexico?
This case study explores a company's journey in overcoming legal complexities while sourcing products from Mexico. By conducting thorough legal research, partnering with local experts, and adhering to Mexican trade laws, the company successfully navigates the challenges and builds a robust supplier network.
Conclusion
Building long-term relationships with Mexican suppliers is a valuable skill for businesses and individuals entering the world of global sourcing. With Mexico's diverse manufacturing capabilities and proximity to major markets, sourcing from the country can be a strategic advantage. The keys to success lie in effective communication, trust-building, clear contracts, quality assurance, efficient logistics, and cultural sensitivity.
For students and professionals alike, understanding the nuances of supplier relations in Mexico and other international markets is crucial. By following the tips and insights provided in this guide, you can navigate the intricacies of sourcing products from Mexico, build enduring relationships with suppliers, and contribute to the growth and success of your business.