HOW TO OPEN A SUKANYA SAMRIDDHI ACCOUNT: STEP-BY-STEP GUIDE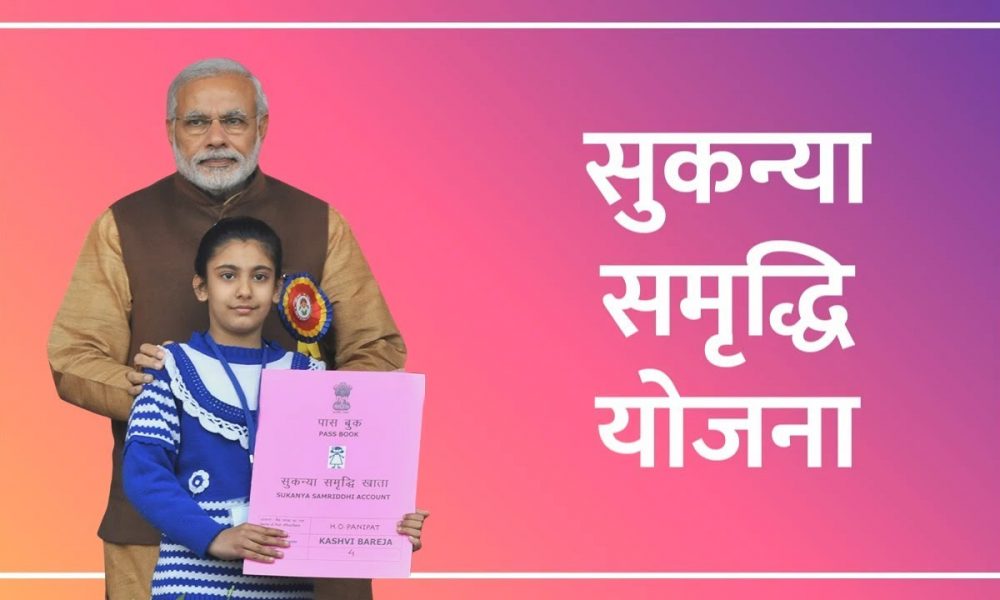 The government of India launched the Sukanya Samriddhi Yojana (SSY) in the year 2015, which is a government-backed savings scheme such as Atal Pension Yojana (APY). This scheme is part of its "Beti Bachao, Beti Padhao" campaign, which aims to encourage parents or legal guardians to build financial support for their girl child's education and marriage expenses. It has become an excellent long-term savings option for parents of a girl child because it offers attractive interest rates and tax benefits. Let us understand more about the SSY and learn the step-by-step procedure for opening an account under this Yojana.
SUKANYA SAMRIDDHI ACCOUNT: KEY CONSIDERATIONS BEFORE OPENING
When considering opening a Sukanya Samriddhi Account, it is crucial to keep the following factors in mind:
Parent or Legal Guardian: Any parent or legal guardian can open the account on behalf of the girl child. You should ensure that the identity and relationship of a girl child and parent or legal guardian are properly established.
Age Limit: The girl child must be below 10 years old when opening the account. It is essential to open the account before she reaches this age limit.
One Account per Child: Only one Sukanya Samriddhi Account is permitted per girl child. You should ensure that you open a single account in her name to avoid any complications.
Maximum of Two Accounts: In a family, a maximum of two accounts can be opened if there are two different eligible girls. You should ensure that the number of accounts complies with this rule.

 

 
SUKANYA SAMRIDDHI YOJANA: FEATURES AND ADVANTAGES
Sukanya Samriddhi Yojana offers a secure and disciplined way to save for a girl child's future, making it an ideal choice for parents and guardians looking to build a financial safety net for their daughters. Sukanya Samriddhi Yojana has gained popularity among Indian families due to its attractive features and numerous benefits. Let us delve into the key aspects of this scheme:
Tenure: The account matures after 21 years from the date of opening or upon the girl child's marriage, whichever happens earlier. This long-term tenure allows ample time for substantial savings growth.
Deposit Amount: To open an account, you need a minimum deposit of Rs 250, making it accessible to a wide range of investors. Additionally, you can deposit up to Rs 1.5 lakh in a financial year, facilitating significant savings accumulation.
Interest Rate: The government sets the interest rate for this scheme, subject to periodic changes. The interest is compounded annually, boosting the overall returns, and the best part is that it is tax-free.
Tax Benefits: You can avail of tax deductions under Section 80C of the Income Tax Act for contributions to the Sukanya Samriddhi Account. This tax benefit acts as an added incentive for investors to participate.
Partial Withdrawal: After the girl child turns 18 and is pursuing higher education, partial withdrawals of up to 50% of the account balance are allowed. This provision ensures financial support for her educational journey.
SUKANYA SAMRIDDHI YOJANA: DOCUMENTS REQUIRED FOR ACCOUNT OPENING
When opening a Sukanya Samriddhi Account, ensure you have the following documents ready:
Birth Certificate: You will need the girl child's birth certificate as proof of her age and identity.
Identity and Address Proof: The parent or guardian opening the account must provide valid identity and address proof documents.
Passport-size Photographs: Then, affix passport-size photographs of the girl child and the parent or guardian on the account opening form.  
HOW CAN I OPEN A SUKANYA SAMRIDDHI ACCOUNT?
If you plan to open a Sukanya Samriddhi Account, you have two options – either at an authorised bank or a post office. Let us explore both methods in detail:
Open Sukanya Samriddhi Account at Post Office or Bank
Obtain the SSY Account Opening Form: Visit your nearest post office or Bank that offers Sukanya Samriddhi Yojana and ask for the account opening form.
Fill in the Required Details: Complete the form with the girl's child's name, birth details, and other necessary information.
Provide Parent/Guardian Details: You need to provide the details of the parent or guardian who will be operating the account. Submit identity and address proof documents as required.
Attach Passport-size Photographs: Affix passport-size photographs of the girl child and the parent/guardian on the form.
Submit the Form and Documents: After filling in all the required details, sign the form where necessary, and submit it along with the necessary documents to the post office.
Open Sukanya Samriddhi Account Online
As of now, opening a Sukanya Samriddhi Account online is not available. Therefore, you can only initiate the account opening process by visiting the nearest authorised bank or post office. It is important to note that the government may introduce online account-opening facilities in the near future. Therefore, it is always crucial to stay updated with the latest developments regarding the Sukanya Samriddhi Yojana.
WRAPPING UP:
Sukanya Samriddhi Yojana is a perfect savings scheme as Atal Pension Yojana, designed for you to secure the future of your girl child. Any parent or guardian can open an SSY account by following the simple steps mentioned above and enjoy the benefits of tax savings and attractive interest rates. It is a great way to empower young girls and provide them with financial support for their education and marriage needs. Remember to stay informed about the latest updates and changes in the scheme to make the most of this beneficial government initiative.