How can I become a professional makeup artist?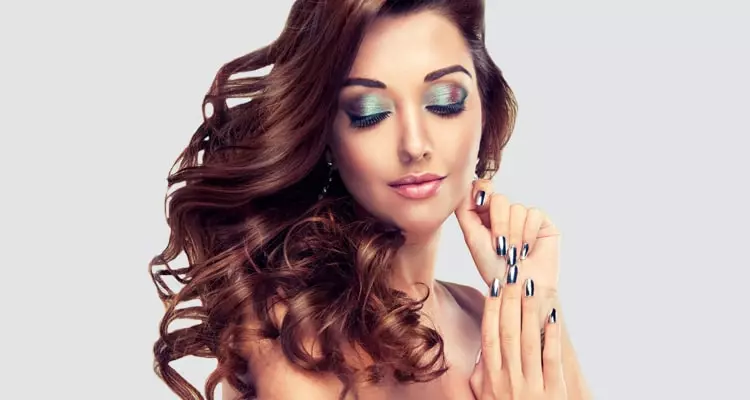 How can I become a professional makeup artist?
It takes a combination of education, training, practice, and networking to become a successful makeup artist. Here are the steps to help you pursue a career as a professional makeup artist:
Set Clear Goals
Define your career goals and aspirations. Decide on the type of makeup artistry you want to specialize in, whether it's bridal, fashion, special effects, theatrical, or another niche.
Educational Foundation
While formal education is not always required, enrolling in a makeup artistry program at a beauty school or makeup academy can provide you with essential knowledge and skills. Look for programs that offer certification upon completion.
Practice and Build Your Skills
Practice your makeup skills regularly. Experiment with different looks, techniques, and styles. Pay attention to detail and work on perfecting your application skills.
Create a Portfolio
Develop a professional portfolio showcasing your best work. Include a variety of makeup styles and looks to demonstrate your versatility and expertise. Your portfolio is your visual resume and a powerful tool for attracting clients and employers.
Networking
Attend makeup industry events, workshops, and trade shows to network with fellow makeup artists, photographers, hairstylists, and other professionals in the field. Networking can lead to job opportunities and collaborations.
Assist Experienced Artists
Consider working as an assistant to experienced makeup artists. This provides valuable hands-on experience, exposes you to different makeup techniques, and allows you to build a network in the industry.
Stay Updated with Trends
Keep up with current makeup trends and industry developments. Follow makeup artists, brands, and beauty influencers on social media, attend makeup exhibitions, and read beauty magazines to stay informed.
Build Your Professional Kit
Invest in a high-quality makeup kit with a range of makeup products and tools. Ensure your kit is well-organized and clean. Regularly update and replenish your supplies.
Get Certified
Depending on your location and career goals, you may want to pursue industry-recognized certifications. This can enhance your credibility and open doors to opportunities in film, television, and fashion.
Register as a Freelancer or Start Your Business
Decide whether you want to work as a freelance makeup artist or start your own business. Register your business, obtain any necessary licenses, and create a professional brand identity.
Market Yourself
Develop a professional online presence, including a website and social media profiles. Share your portfolio, client testimonials, and updates on your work. Use these platforms to connect with potential clients.
Offer Makeup Services
Start offering makeup services to friends, family, and local clients. As you gain experience and build your client base, you can gradually increase your rates.
Keep Records and Manage Finances
Maintain organized records of your clients, earnings, and expenses. It's important to manage your finances and taxes effectively as a self-employed makeup artist.
Continuing Education
Makeup trends and products evolve, so consider taking additional courses and workshops to keep your skills sharp and stay competitive.
Professionalism and Client Relationships
Building a strong reputation is crucial. Always maintain professionalism, arrive on time, and provide excellent customer service. Happy clients are more likely to refer you to others.
Online Presence and Social Media
Actively promote your work on social media platforms like Instagram, YouTube, and TikTok. Engage with your audience, showcase your skills, and provide helpful makeup tips and tutorials.
Online Marketing and Booking Platforms
Consider listing your services on online platforms like StyleSeat or Thumbtack, which can help you reach a broader clientele.
Client Contracts and Liability Insurance
For freelance makeup artists, it's advisable to have client contracts in place for weddings and events. You may also want to consider liability insurance to protect yourself and your clients.
Elevate Your Brand
As your career progresses, consider positioning yourself as an expert in your niche. This could involve specializing in a particular style, becoming a beauty influencer, or even developing your own makeup product line.
Stay Inspired
Never stop learning and seeking inspiration. Attend industry events, workshops, and seminars, and continue to refine your skills and stay passionate about your work.
Becoming a professional Best Makeup artist course in Chandigarh It requires dedication, continuous learning, and hard work. By building a strong foundation, developing your skills, and marketing your services effectively, you can embark on a successful career in the world of makeup artistry.
How to Do Makeup According to Different Occasions?
Doing makeup according to different occasions involves tailoring your makeup look to match the event, setting, and dress code. Here are guidelines for adapting your makeup for various occasions:
Everyday/Work Makeup
Keep it natural and subtle for work or casual outings.
Use a light foundation or tinted moisturizer.
Neutral eyeshadows and mascara for the eyes.
Soft blush and a nude or light lip color.
Date Night Makeup
Add a touch of glamour for a date night.
Opt for a bold lip color or smoky eye makeup.
Use long-lasting products for a fresh look all evening.
Don't overdo it; enhance your natural features.
Party/Club Makeup
Get creative and bold for a night out.
Use intense eyeshadows, bold liners, and false lashes.
Consider a shimmery or glossy lip color.
Use setting spray to make your makeup last.
Wedding/ Bridal Makeup
Keep it classic and elegant for weddings.
Use long-wear, waterproof products.
Neutral eyeshadows and eyeliner to define the eyes.
A soft, romantic lip color.
Consider hiring a professional makeup artist for your special day.
Prom Makeup
Go for a glamorous look for prom.
Choose a bold eyeshadow and eyeliner style.
Contour your face to enhance your features.
Consider matching your makeup to your dress.
Interview Makeup
Aim for a polished and professional look.
Use neutral colors for eyeshadows and lip color.
Light contouring for a defined face shape.
Focus on looking well-groomed and confident.
Beach/Outdoor Makeup
Keep it light and sun-friendly.
Use sunscreen as a base.
Tinted lip balm and waterproof mascara.
Minimal eye makeup; focus on sun protection.
Theater/Stage Makeup
Be bold and exaggerated for the stage.
Use heavy contouring and highlighter.
Dramatic eyeshadows and false lashes.
Bright lip color to stand out under stage lighting.
Halloween/ Costume Makeup
Get creative and transform yourself for costumes.
Use special effects makeup, face paints, and prosthetics.
Match your makeup to your character or costume.
Holiday Makeup
Add some festive flair for holiday celebrations.
Red and green eyeshadows or lip colors for Christmas.
Sparkly eyeshadows and bold lips for New Year's Eve.
Earthy tones for Thanksgiving gatherings.
Gala/Black Tie Event Makeup
Go for a sophisticated and glamorous look.
Full coverage foundation and contouring.
Smoky eye makeup with shimmer.
Bold and classic lip colors like reds or deep berries.
Graduation Makeup
Keep it fresh and photogenic for graduation day.
Use long-lasting makeup as the event can be lengthy.
Neutral eyeshadows and waterproof mascara.
A lip color that complements your gown.
Remember that makeup should enhance your natural beauty and make you feel confident and comfortable. Adapt your makeup choices to the occasion, but always stay true to your personal style and preferences. Practicing and experimenting with different looks will help you refine your makeup skills for various occasions.
Read more article:- muzzmagzines.