Essential Documents for Home Loans: A Guide for Salaried Individuals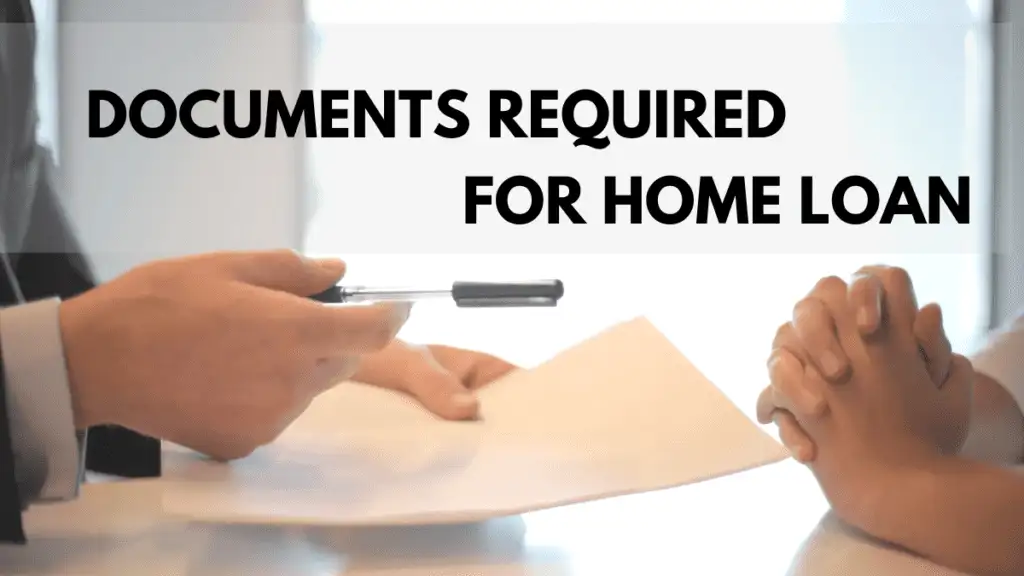 Buying a home is a dream that many of us cherish. It's a significant financial commitment, and for most, it's impossible to achieve without the help of a home loan. If you're a salaried individual looking to fulfil your homeownership dream, you'll need to gather essential documents for your home loan application. This write-up will let you know about the documents required for a home loan for a salaried person.
Documents Required for Home Loan for Salaried Persons
When applying for a home loan, documents required for home loan for salaried person to assess your eligibility and creditworthiness. Here's a comprehensive list of the essential documents you'll need:
1. Identity Proof
Aadhar Card

Passport

Voter ID

Driving License
2. Address Proof
Passport

Voter ID

Aadhar Card

Utility Bills (Electricity, Water, Gas) in your name
3. Proof of Age
Birth Certificate

Passport

PAN Card

School Leaving Certificate
4. Income Proof
You will need to provide your latest salary slips for the last three to six months. These should be on the company letterhead and signed by the authorised signatory.
Your Form 16 is another essential document that showcases your income details and tax deductions. Make sure you have the latest Form 16 issued by your employer.
Provide your bank statements for the last six months. This is necessary to track your financial transactions and assess your repayment capacity.
d. Income Tax Returns (ITR)
Include your ITR documents for the past three years. It's a reflection of your annual income and tax payments.
5. Employment Proof
Appointment Letter from your current employer

Employment certificate specifying your job role, tenure, and salary
6. Property Documents
Sale Agreement

Allotment Letter (if applicable)

Possession Letter

Title Deed

Approved Building Plan

NOC from the builder or society
7. Down Payment Proof
Ensure you have the necessary funds for the down payment, and provide bank statements or investment documents as proof.
8. Passport-sized Photographs
Include a few recent passport-sized photographs for your loan application.
9. Loan Application Form
Fill out the loan application form provided by your lender with accurate information.
Recommended: Understanding Low Home Appraisals: Reasons and Strategies for Buyers
Using a Home Loan Part Prepayment Calculator
Once your home loan is sanctioned and you start the repayment journey, you may come across the option to make part prepayments. Part prepayment involves repaying a portion of your outstanding loan amount before the end of the loan tenure. It's a great way to reduce your interest burden and repay your loan faster.
You can use a home loan part prepayment calculator to calculate the benefits of part prepayment. Here's how you can make the most of this tool:
1. Enter Loan Details
Start by entering your current loan details. Input the principal amount, interest rate, and remaining loan tenure.
2. Part Prepayment Amount
Specify the amount you plan to make as a part prepayment. It could be a lump sum amount or a recurring prepayment.
3. Calculate Savings
The calculator will instantly calculate your potential savings in terms of reduced interest payments and shorter loan tenure.
4. EMI Adjustment
You can also see how your Equated Monthly Installment (EMI) changes after the part prepayment. Lowering your outstanding principal reduces your EMI.
5. Loan Closure Date
Find out the new loan closure date if you continue to make part prepayments as per your plan.
Using a home loan part prepayment calculator empowers you to make informed decisions about how much and when to make prepayments. It's a valuable tool to manage your finances efficiently and expedite your journey towards becoming debt-free.
Conclusion
Owning a home is a significant achievement, and securing a home loan is a crucial step towards making that dream a reality. As a salaried individual, ensure you have all the necessary documents in place when applying for a home loan. This will expedite the loan approval process and increase your chances of success.
Additionally, consider the benefits of using a home loan part prepayment calculator to optimise your loan repayment strategy. By making informed decisions about part prepayments, you can reduce your interest burden, shorten your loan tenure, and ultimately achieve financial freedom sooner.
Remember, while the process of obtaining a home loan may seem overwhelming at times, it's a worthwhile endeavour that brings you one step closer to the comfort and security of your own home. So, gather your documents, crunch the numbers, and confidently embark on your homeownership journey!