Best Rewards Credit Cards in India 2023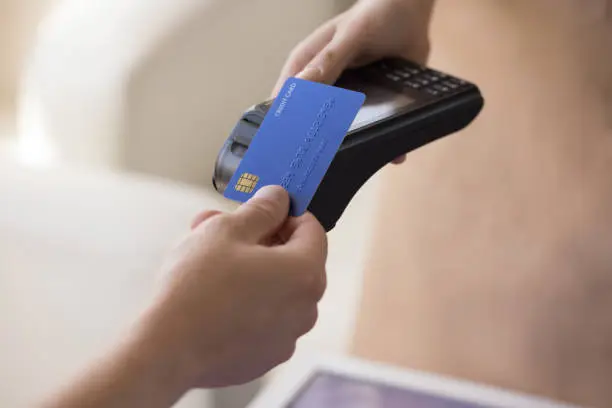 In recent years, India has seen a significant uptick in the adoption of credit cards. But it's not just the convenience of cashless transactions that's appealing to the masses. The true allure lies in the enticing world of rewards that credit cards offer. Every swipe not only facilitates a purchase but can also bring with it a bouquet of benefits. It's like a double bonanza! You spend, and then you earn. These rewards, ingeniously designed by banks and credit card companies, have transformed the plastic card in our wallet from a mere transaction tool to a passport for numerous perks.
Understanding Credit Card Rewards
So, how do these reward points work? For starters, every time you make a purchase using your credit card, you earn points. Think of it as a little 'thank you' from your bank for using their card. Once accumulated, these points can be redeemed for a variety of treats.
And the treats are diverse! 
Cashback:

This is a direct saving. A percentage of your spend is credited back to your account. 

Travel:

Love to wander? Some cards offer air miles for every rupee spent, which can later be redeemed for flight tickets.

Dining:

Foodies can rejoice with discounts at partner restaurants or accumulate points for every meal charged to their cards.

Shopping:

Retail therapy becomes even more therapeutic when you know that shopping spree is earning you reward points, or even direct discounts at partner outlets.
It's like a festive season every day, with rewards pouring in from every direction!
Factors to Consider When Choosing a Rewards Card
So, you're set on jumping aboard the rewards train. Fantastic choice! But hold on. Before committing to a card, it's essential to ensure it's the right fit for you. Here's how:
Aligning Card Type with Spending Habits: 
Think about where most of your money goes each month. Are you an avid traveller, a food connoisseur, or perhaps a shopping enthusiast? Choose a card that rewards your primary spending habits. For example, if you're always on the move, a card offering air miles would be ideal. 
Evaluating Points Value and Redemption Options:
Not all reward points are created equal. One card might offer more points per spend, but their redemption value could be less lucrative than another. Investigate how much a point is worth, and, equally important, where and how you can redeem these points. It's no use having a mountain of points if they can't be used where you'd like.
Considering Annual Fees and Other Charges:
Never miss the fine print! Some cards may charge a hefty annual fee that might outweigh the benefits you receive. Ensure you're not paying through the nose for those rewards. Also, keep an eye out for hidden charges that can eat into your savings.
In essence, the perfect rewards card is like a tailored suit. It should fit your spending personality to a tee and make you feel like a million bucks, or at least help you save and earn a good chunk of it! 
Top Reward Credit Cards in India for 2023
Navigating the world of rewards credit cards can be a maze. But don't worry, we've sifted through the multitude to bring you the crème de la crème of rewards cards available in India this year. Here are some top picks:
ICICI Platinum Chip Credit Card:
Safety First: Enhanced with a microchip offers an extra layer of security against fraudulent transactions.
Rewards: Gain 2 PAYBACK points on every Rs 100 spent.
Fuel Benefits: Get a 1% fuel surcharge waiver at HPCL petrol pumps.
HDFC Diners Club Black Credit Card:
Rewards Galore: Earn 5 reward points for every Rs 150 spent. Now that's impressive!
Travel Benefits: Love jet-setting? Enjoy complimentary airport lounge access across the globe.
Annual Fee: Rs 10,000 (but with the benefits, it might just be worth it!)
American Express Membership Rewards Credit Card:
Reward Points: Bag 1 reward point for every Rs 50 spent, except for expenses on fuel, utilities, and cash transactions.
Special Offers: Spend Rs 1.25 lakh in a year and get the next year's annual fee waived off.
HDFC Regalia Credit Card:
Rewards: For every Rs 150 spent, you pocket 4 reward points.
Travel in Style: Avail complimentary Priority Pass Membership and lounge access.
SBI Card PRIME:
Earning Rewards: Spend on dining, groceries, or department stores? Get a whopping 20 reward points per Rs 100 spent!
Milestone Benefits: Spend Rs 50,000 in a calendar quarter and grab a Rs 1,000 e-gift voucher.
RBL Bank Platinum Maxima Card:
Rewards: Earn 2 reward points for every Rs 100 spent. But wait, dine out on Wednesdays, and this doubles!
Entertainment Benefits: Buy one movie ticket and get another free twice a month.
Remember, the best credit card isn't just about the rewards. It should align seamlessly with your spending habits, ensuring that while you spend, you also get the maximum bang for your buck in rewards! Before opting, always read the finer details and ensure the annual fees and charges are something you're comfortable with. 
5. How to Maximise Rewards on Your Credit Card
Navigating the world of credit card rewards can be exhilarating. When racked up, those points can translate into fantastic benefits, from shopping vouchers to travel goodies. So, how do you make the most of it?
Efficient Spending: First things first, align your credit card usage with your regular spending habits. For instance, if you're a foodie, use your card at restaurants that offer bonus points. 
Stay Updated: Card companies frequently roll out promotional offers where spending on certain categories can earn you extra points. Keeping an eye on these can be beneficial. Often, signing up for the bank's newsletter or mobile notifications can keep you in the loop.
Common Mistakes to Avoid with Rewards Cards
It's easy to get carried away in the world of rewards, but a few missteps can prove costly. Here are some pitfalls to steer clear of:
Fine Print Follies: Those terms and conditions aren't just there for decoration. Dive into them to understand the nuances of how you can earn and redeem points.
Procrastination: Rewards points aren't forever. They have an ending date. It's a rookie mistake to hoard them beyond the credit card due date for rewards expiry only to realise they've vanished into thin air.
Chasing Points: It can be tempting to splurge just to see your reward points multiply. But overspending can lead to debts and defeat the very purpose of rewards. Remember, rewards are a bonus, not a primary goal.
Conclusion
In India's vast sea of credit card options, finding the perfect fit can feel challenging. But remember, the best card isn't just about flashy rewards; it's about aligning with your lifestyle and spending patterns. Whether you're a globe-trotter, a shopaholic, or a dining enthusiast, there's a card out there tailored for you. As you revel in those rewards and cashback, let's not forget the essence of credit: responsibility. Using your card judiciously safeguards your financial health and ensures that the perks remain enjoyable without any hitches. Dive in, spend wisely, and let those rewards help you even more!