eCommerce Packaging Ideas For Beginners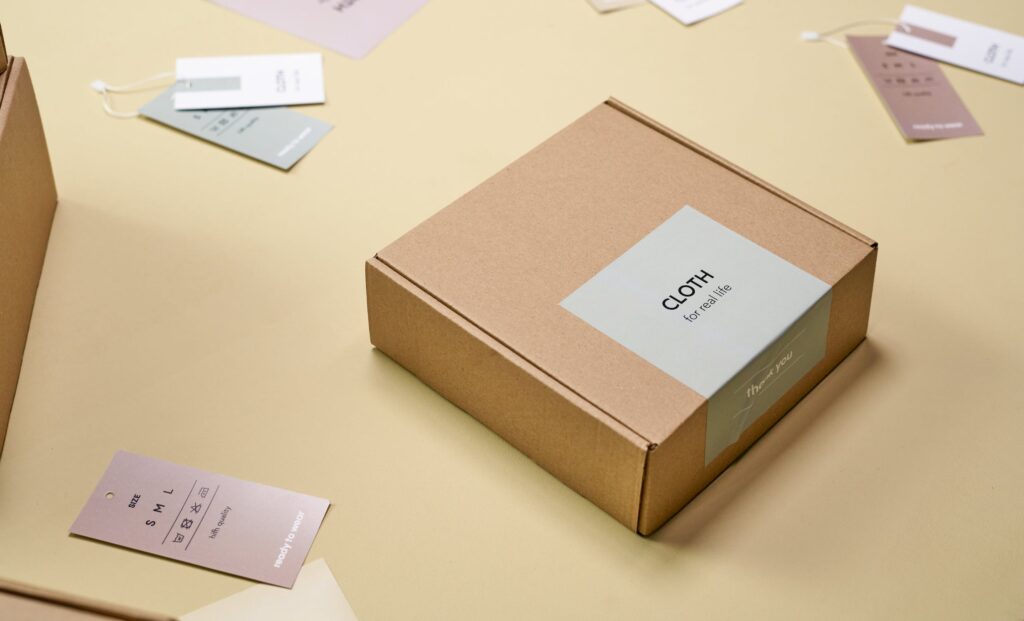 Many business owners are switching to eCommerce business because of the benefits it provides. Another reason for the eCommerce business gaining popularity is the advancement in internet and technology. With the internet providing many facilities, including online shopping, many people are now shopping through screens by sitting at home. This is further encouraging the business owners for introducing their brands on the online platform. Although the eCommerce business is making tasks easier for both retailer and buyer, one challenge that business owners who are new to the eCommerce business face is the lack of information about eCommerce packaging. Just as good quality products, good quality packaging also has a major role to play in boosting your brand identity. Of course, protective packaging is what you need for shipping your retail products, but it needs to be more than just protecting the items. You must be wondering what are the characteristics that make a packaging suitable for a business? Well, some of the common factors include, strength, sturdiness, durability, customizability, recyclability, reusability, eco-friendliness and so on. These are some of the common factors which must have in your packaging products.
In this article we shall be focusing on some of the basic ideas which a beginner to the eCommerce business can follow for boosting his brand identity. It is very crucial for the beginners in the eCommerce business to understand the importance of good quality packaging not just for brand recognition but for customer satisfaction as well. If you choose effective packaging, you are not just protecting your items from damage during transit, but also ensuring a good shopping experience for your customers as well. There are many packaging companies providing you with effecting packaging with all the major factors discussed above. Packaging Midlands is one such company which provides you with different types of packaging materials with all the effective characteristics at a wholesale rate.
Let us now have a look at some of the packaging ideas which you can follow as a beginner in the eCommerce business.
Ensure a proper understanding for your products
Before choosing the packaging for your business, make sure that you understand your products properly. For instance, you need to consider the shape, size, weight, and how fragile and delicate the item is before choosing the right kind of packaging. For instance, if you are selling refrigerators or washing machines or microwaves, then, you must be knowing that these items are delicate and fragile and are prone to damage, if not taken proper care during transit. To ship these products, you not only have to use strong, sturdy, durable and robust cardboard boxes, but you have to use some other packaging materials as well. And these include, anti static bubble wraps, foam sheets, kraft paper, edge guards, foam peanuts, etc,. You can have ideas related to these packaging supplies, only when you are having proper understanding about your products.
Choose custom packaging for branding and promotion
Custom packaging is one of the best options for branding and promotion. Custom packaging has always played an important role in traditional business as well. If you are new into the eCommerce business, do keep it in mind that custom packaging plays an important role here as well. In fact, if you want to promote and advertise your brand without spending much, then custom packaging is the best option for it. You can give any colour to your packaging depending upon the theme and motif of your brand. Apart from that you print your brand name and logo on the packaging so that customers can remember the products you sell just by looking at the logo. You can provide some important information related to your brand or the products you sell. You can also make your packaging more interactive by providing QR code on it so that customers can scan and know more about your brand. This way you gain a lot of potential customers and get a boost for your brand. You can contact the packaging suppliers who can help you in providing custom packaging in UK.
Choose eco-friendly packaging
It is obvious that a good packaging should come with all the characteristics mentioned above, but to make it the best, always go green. In short, choose packaging which is eco-friendly. Our environment is precious and over the years we have created a lot of damage to it. Now the time has come to rectify our mistakes by protecting our environment. The first thing we need to do is to make changes in our lifestyle by using items which reduce carbon footprints and garbage wastes from the environment. Protective packaging is one such item which can help us in restoring our ecosystem. Make sure the packaging you use for your business is sustainable, recyclable, reusable, biodegradable and compostable in nature. It is because we can sustain only when our environment sustains.