Why eBay Is a Great Choice for Small Businesses: Top 5 Benefits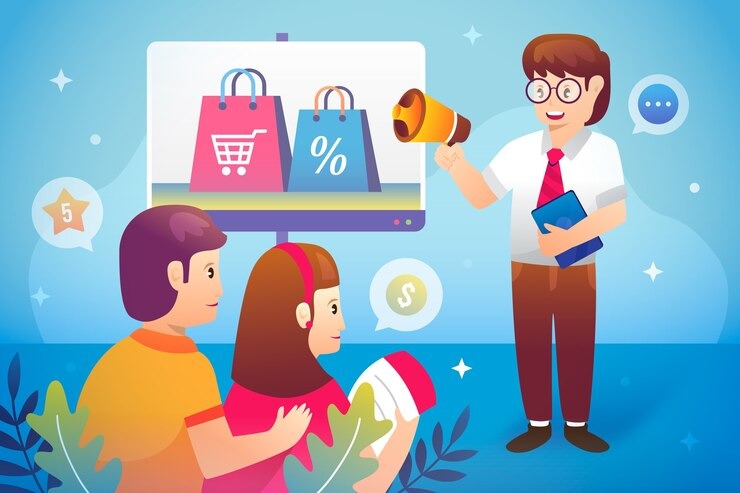 Owing to expanding global supply chains, rising disposable incomes, and the growing awareness of Indian brands, the overseas demand for Indian goods has been steadily growing. Global selling platforms have been empowering small business owners to capitalise on this massive global demand. The advantages of selling on these platforms are profound for online sellers from India. With an expansive reach across 190 international markets and over 133 million active buyers, eBay is the undisputed hub of export where you can sell directly to the end consumer for higher profit margins. The top 5 advantages of selling on eBay can be listed as follows:-
Highly Convenient, Efficient, and Seller-Friendly Platform

– These platforms have been envisioned as true partners to sellers. One of the most important advantages of selling here is that it is a pure-play marketplace where there is absolutely no price control. Sellers have complete independence to choose their products, offers, and shipping methods. Registration is simple, and posting listings is extremely hassle-free. Overall, the platform is extremely user-friendly, and the inbuilt account management panel is all-inclusive.

Voluminous Opportunities for Global Selling

– With the lucrative cross-border selling opportunities, the revenue potential for small businesses is known to magnify by at least 50%. With their commitment to empowering SMEs and creating economic opportunities for all, they have tailored programs and resources for profitable global selling. Especially for local sellers from India, the Global Expansion Program focuses on driving higher international exposure and traffic, higher cross-border sales, and sustainable growth.

Enhanced Brand Visibility and Promotional Tools

– Indian sellers can make use of advanced marketing tools for successful

cross-border selling

. Renowned platforms allow you to automatically list your products in 8 prominent international marketplaces like the US, Germany, Italy, Canada, the UK, France, Spain, and Australia. Sellers can boost their visibility and reach more buyers by opting for promoted listings. Promotions Manager is an effective tool that entices buyers with strategic offers to clear out inventory.

Cross-Border Shipping and Logistics Solutions-

eBay Global Shipping (EGS) provides access to the most reputed service providers for international shipping and logistics solutions. From legal and customs compliance in the destination country to complete paperwork and hassle-free consignment tracking, EGS is a single-window solution that allows local sellers and SMEs to access a wide distribution network via credible third parties. Ample seller-protection policies, cross-border shipping insurance, and competitively priced logistics services ensure that sellers from India can export their goods profitably, hassle-free, and free of unnecessary transit liabilities.

Automated and Secure Payments with Low Setup Cost

– Amongst the advantages of selling on eBay, the cost-effectiveness is often underrated. While several other platforms charge hefty registration and listing fee, being a seller on eBay incurs a relatively low setup cost. You need to pay only when your products sell and not before that. Although the platform provides multi-currency support, sellers from India can opt for the automated payment methodology. This allows cross-border selling but your eBay fees gets paid in INR to avoid any additional markup or conversion fees. Irrespective of whether the product is sold domestically or internationally, you will receive the payment in your Payoneer Account within 2 business days.
Conclusion
Be it the pay-as-you-grow opportunity, the ample seller-protection policies, or the vibrant eBay seller community that fosters networking, sharing, and business expansion, the advantages of selling on eBay are multi-faceted. eBay's Global Expansion Program has especially been launched exclusively for brands, aggregators, exporters, and manufacturers who are keen on tapping into the platform's vast international customer base. Even if you are completely new to exporting, the comprehensive mentoring by ecosystem experts and a wide range of tools/resources can help you scale your business globally. 
Registering and selling on eBay can pave the way for small business owners to create a flourishing online presence and unlock fresh avenues for unprecedented growth.