7 Ways How Intel Evo Platform is Transforming Corporate Laptops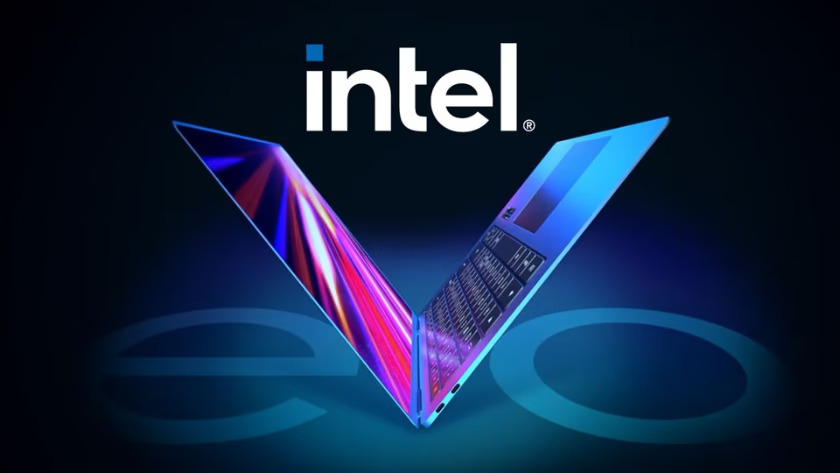 Intel Evo is a laptop certification that provides premium quality experiences to users. Evo laptops go through rigorous testing measures to ensure that every professional is getting better performance. The Evo platform is a label for premium laptops equipped with high-tech processors, next-gen connectivity, and better battery life.
The Intel Evo platform provides special laptops equipped with the latest processors and an ultimate battery life of 9 hours. In this article, we will study five ways the Evo platform is transforming corporate laptops.
Unmatched Performance with Intel Processors
Intel Evo laptops offer amazing processing capabilities that are ideal for the modern corporate setting, with the power of the 12th-generation Intel Core processors at their core. These CPUs have increased clock rates, enhanced core counts, and greater thermal efficiency. With these amazing options, they provide faster application launches, efficient data processing, and exceptional multitasking.
In the corporate sector, where speed and efficiency are crucial, professionals can effortlessly tackle challenging tasks on Evo-certified laptops. These laptops can perform several high-tech tasks, from fast data processing to video conferencing.
Revolutionary Thunderbolt 4 Connectivity
Thunderbolt 4 connectivity is one of the ground-breaking ways the Evo platform is transforming business notebooks. Thunderbolt 4 provides high-speed data transfer and communication at 40 Gbps. With the help of this technology, business workers can connect to peripherals and high-resolution screens quickly and effectively.
Thunderbolt 4 ensures fluid and quick connections, which results in more productive business operations than ever before. It lets you perform tasks of all types, whether you are using the device for presentations, data backups, or just connecting to a variety of peripherals. It is a significant development for business laptops and perfectly complements the goal of the Evo platform to push the frontiers of connection and productivity.
Wi-Fi 6 for Enhanced Connectivity
Wi-Fi 6 is a cutting-edge wireless technology that provides lightning-fast internet connections even in densely populated areas. It offers more bandwidth and allows more devices to connect at once without affecting speed or stability. As a result, corporate workers see an increase in productivity because they can participate in video conferences, work together on cloud-based platforms, and use data-intensive apps without any lag or interruptions. 
Moreover, Wi-Fi 6's dependability and effectiveness change how professionals conduct business by providing a degree of connectivity that is perfectly suited to the needs of the contemporary corporate environment. The Evo-certified laptops allow professionals to work effectively and collaboratively, regardless of their location.
Immersive graphics and AI capabilities
Immersive visuals and AI capabilities are two cutting-edge technologies that highlight how the Intel Evo platform is transforming business laptops. The laptops improve the user experience with the integration of Intel Iris Xe graphics. These advanced graphic options can produce spectacular images and high-quality rendering. This is very helpful for corporate experts working on projects like data visualization and design.
In addition, to ensure that conversations are clear and uninterrupted even in busy surroundings, it enables capabilities like noise suppression during video calls. The Evo-certified laptops expand the capabilities and productivity of corporate employees by providing superior visuals and utilizing AI for a better user experience.
Instant wake and rapid charging
The Evo laptops come with a rapid wake feature that almost eliminates the wait time while returning to work after being in sleep mode. This option enables professionals to quickly and painlessly resume their tasks. In addition, rapid charging technology enables users to swiftly recharge their devices during brief pauses.
This amazing capability results in reducing downtime and increasing productivity. This quick wake and rapid charging combination is a game-changer for professionals who need to make the most of every second of their demanding workdays.
All-Day Battery Life
Evo laptops undergo careful optimization to guarantee that professionals can continue to be productive throughout the day from any place without having to recharge their devices. These laptops have longer battery lives, which means there is no longer a constant need to recharge. This all-day battery life helps minimize downtime and increase productivity. Users can rely on their computers to do their activities without the stress of looking for power outlets, whether they are in meetings, traveling for business, or working remotely.
Robust security features
These laptops provide unmatched protection for critical company data by fusing hardware-based security solutions with cutting-edge authentication techniques. The integration of biometric authentication techniques like fingerprint sensors and facial recognition makes access controls safe and simple. 
These robust features lower the danger of unwanted access. Moreover, these laptops are also equipped with an advanced Intel Hardware Shield, which serves as a fortress against firmware attacks. The hardware shield helps protect the integrity and security of important data.
Conclusion 
The Evo laptops have emerged as a game changer in the corporate world. These laptops provide amazing performance, durability, scalability, and better connectivity to transform the way corporate professionals work. These laptops offer the most powerful blend of power and portability at affordable costs.