A-Z of Launching a Watch Repair Shop in 2023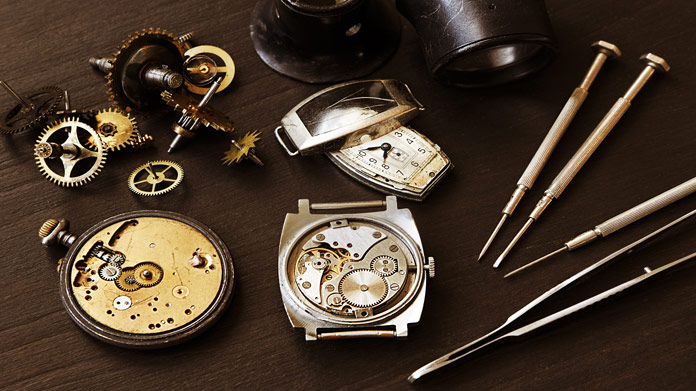 Watch repair business is the perfect career for the ones who love intricate timepieces. Although fixing broken watches might be tricky for the new ones stepping into this industry in 2023, once you have mastered the skill, you can make a decent profit. And if you are thinking of opening your watch repair store or lab, this article will be fascinating.
We will suggest tips on how an entrepreneur can open a successful watch repair lab. Also, we will discuss how the latest watch repair shop software can help you manage your inventory, customers, employees, and other ongoing processes efficiently. Let us begin.
Know your Audience
A business that identifies its audience and approaches them using the latest marketing strategies never fails. While investing in a watch repair business, you must target your audience. For instance, what type of watches do people wear? Which one is the most affordable watch brand? How much do other repairers charge to fix a timepiece?
After figuring out these things, you can better understand where to begin and what type of accessories you should equip your store with. Or how much experience should your technicians have? This way, you can build a highly successful watch repair brand.
Discuss Finances
One challenge you might encounter while opening a watch repair lab is; finances. You may need more knowledge about how much capital you need to begin the business, or you end up in a not-so-successful repair shop after some time.
For that reason, you must consult with an experienced person, a business coach, or other watch repair shop owners. For instance, what will be the most suitable location? How much should you invest? Which repair shop software should you employ in the store?
You can expect to pay about $2000 per month for a highly visible location. And for marketing, you can start with as low as $10 or $20 per day. Then, as your business grows, you can increase this budget to no limits.
Advertisement
Without efficient marketing, no business can grow at full pace. And this is the step you should focus on the most. Until or unless you do not approach the customers or make your online presence, they will not get to know that you exist. Luckily, you can adopt several marketing strategies to promote your business these days.
First, make a user-friendly website, and tell the readers about your business, such as what repairing services you offer. And what watch accessories they can find at your store. Then, to rank your site and boost your online presence, you can use go for social media marketing or employ a watch repair store POS software.
The system can save your client's personal information, such as cell phone number and email address. Then, you can approach them again by sending promotional messages and emails, letting them know what new repair services you are offering.
Employee Management 
Your employees and technicians are the ones who can make or break your business. Be careful while hiring them, and always go for the ones with prior experience and work ethics. Even if a technician asks for more salary, consider them for the role.
Additionally, to manage your employees, you can take help from watch repair shop software, as it will prevent employee theft and tell you about daily sales and the total working hours of each individual at your store.
Watch Accessories
A watch repair lab not only fixes watches but sells accessories too. So equip your inventory with the latest and trending watch accessories, for instance, leather straps, bracelets, batteries, and pins. Etc. Additionally, try to have all the repair parts of the watches made by Seiko, Citizen, Henry London, Rolex, Casio, Omega, and Cartier, as most wearers prefer buying these watches. And they are the most likely ones to visit your store.
Repairing Tools 
Your shop should have all the tools your technician may have to use to open or repair any watch. Below is the list.
Screwdriver
Case opener
Eyeglass
Tweezer
Parts container
Watch grease
You can buy all these tools and equipment for roughly $350 to $500.
Types of Watches at your Repair Store
There are mainly three types of watches you can come across in your repair lab, namely
Quartz: It is the most popular type of watch and specifically requires battery replacement to get fixed
Mechanical: These watches function on mechanical movements and need regular maintenance
Automatic: These watches can be wound or powered by movement. It requires servicing once a year or so
Final Words
Stepping into the watch repair industry in 2023 can be a good fit for you if you follow the suggestions mentioned above and hire the right people. If you do not have sufficient capital to begin, you can start by setting up a small repair lab in your house.