Calvin Klein Jeans Perfume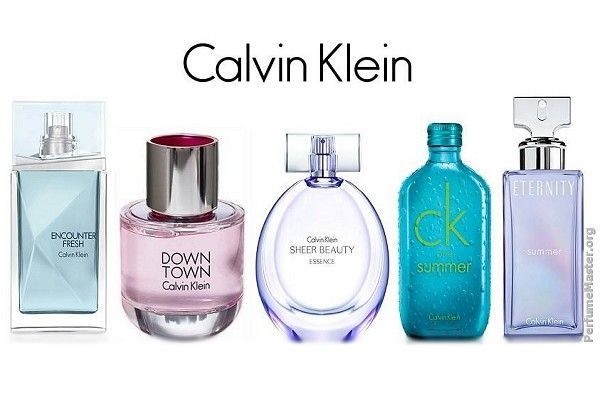 When it comes to luxury fashion and fragrance, Calvin Klein is a name that resonates with timeless elegance and sophisticated style. Among the unique offerings from the Calvin Klein line, CK Jean's perfumes stand out for their unique blend of freshness, sensuality, and youthful exuberance. In this article, we will delve into the world of CK Jean's perfumes and explore some of the best fragrances from this iconic brand. With their captivating scents and remarkable craftsmanship, these fragrances are perfect for those who seek a touch of charisma and modernity.
The Best Calvin Klein Jeans Perfume
CK One 
We begin our journey with a true classic – CK One. Launched in 1994, CK One revolutionized the fragrance industry with its gender-neutral appeal. Its unisex fragrance captured the spirit of a youthful generation and broke boundaries by fusing citrusy notes with aromatic spices and a hint of musk. CK One is a versatile scent that embodies freshness and purity, making it perfect for everyday wear. Whether you are heading to the office or going out with friends, CK One adds a touch of effortless charm to any occasion.
CK Be 
Next on our list is CK Be, a fragrance that celebrates individuality and self-expression. Launched in 1996, CK Be is a unisex fragrance that captures the essence of simplicity and sophistication. With its clean and woody notes, CK Be creates an aura of understated elegance. It blends lavender, mint, and juniper berry with sandalwood, magnolia, and peach for a truly unique olfactory experience. CK Be is a versatile fragrance that effortlessly transitions from day to night, making it an excellent choice for those who appreciate a fragrance that adapts to their lifestyle.
CK One Summer
Every summer, Calvin Klein introduces a limited-edition fragrance that embodies the essence of the season. CK One Summer is a vibrant and invigorating scent that captures the spirit of carefree summer days. Bursting with freshness, it combines fruity notes like watermelon and lime with woody undertones, creating an irresistible blend that transports you to sun-soaked beaches. CK One Summer is the perfect companion for those warm summer months when you want to embrace the joy and energy of the season.
CK All 
CK All, a fragrance launched in 2017, invites you to celebrate diversity and inclusivity. With its clean and crisp scent, CK All embodies a modern and optimistic spirit. The fragrance opens with a burst of citrusy notes and gradually settles into a warm and woody base. CK All is a unisex fragrance that encapsulates the essence of self-expression and encourages you to be your authentic self. It is a scent that can be worn by anyone, anytime, and anywhere, making it a true testament to Calvin Klein's commitment to inclusivity.
Conclusion;
Calvin Klein's CK Jeans perfumes represent a perfect blend of style, sophistication, and versatility. From the iconic CK One to the vibrant CK One Summer and the inclusive CK All, each fragrance in the CK Jeans lineup offers a unique olfactory experience that captivates the senses. These perfumes embody the essence of Calvin Klein's brand philosophy and continue to be beloved by fragrance enthusiasts around the world. Whether you seek a fragrance for daily wear or a special occasion.
Also, Read the Blog