Where to Eat Seafood in San Diego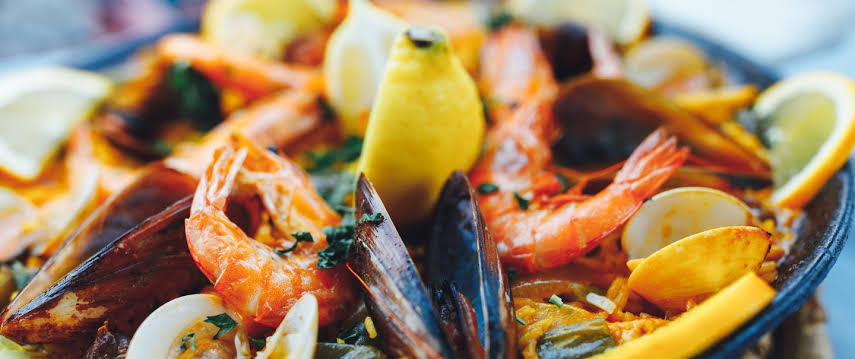 San Diego is a city that's set itself apart by offering everything at a better quality than the rest of the world, and nowhere does it show that better than in its food.  If you're in town and want seafood, you're in the right city.  Not only does San Diego offer it up fresh, but it's prepared by some of the best chefs and cooks in the country.
cooks in the country.
These are the top seafood restaurants in this amazing city, and why should you visit them soon?
The Fish Market
This awesome restaurant has a little bit of heaven for everyone.  From the delicious clam bake to the fresh Alaskan king crab legs, you can find some new and delicious flavors that will speak to you.
Although the prices may give you a little sticker shock at first, once you look at the menu, you'll understand why.  The menu changes every day depending on what they caught fresh and gives you a chance to get the best flavor you could out of any day.
Ironside Fish and Oyster
This is the highest-rated seafood restaurant on this list, scoring 4.8 out of 5 stars and offering seafood unlike any you've ever tried.  Of course, they have classic flavors like clam chowder and fresh shrimp, but Ironside Fish and Oyster also offers delicious meals like octopus puttanesca pasta that will keep you running back for more.
The service here is legendary, with the waitstaff eager to answer any questions and the cooks making every meal to order.
Water Grill 
When you're starved from spending a day looking at San Diego houses for rent, it's time to head to the Water Grill!  This eatery has the largest raw-bar selection on this menu.  Updated daily with what's freshest, you'll get to try awesome octopus, lobster, and shrimp or stray from the usual to enjoy the aged beef and bread pudding.
The flavor is taken extremely seriously here, and so is the presentation, so get ready for a meal that looks and tastes heavenly. 
Mitch's Seafood
Don't let this restaurant's simple name throw you off!  This marina-side restaurant offers fish that could have been caught within the last couple of hours.  When you arrive, feel free to relax, get a beer, and have a talk with the staff.  Mitch's Seafood is an extremely laid-back and comfortable restaurant that wants you to feel at home while they serve up incredible flavors.
Crab Hut
When you love crab and lobster, it's time to go to a restaurant that specializes in them.  Rated the best place to get snow and king crab, Crab Hut is a perfect balance of affordable, delicious, and dressed-up.  When the hot crab sign turns on, you know it's time to get in line and enjoy some of the best food you've ever tried!
San Diego Serves It Up Fresh! 
San Diego knows how to offer great flavor with fresh ingredients.  If you're in town and are craving seafood, it's time to stop and check out some of these great eateries.