Cold Weather Essentials to Keep Your Dog Warm and Comfy During Winter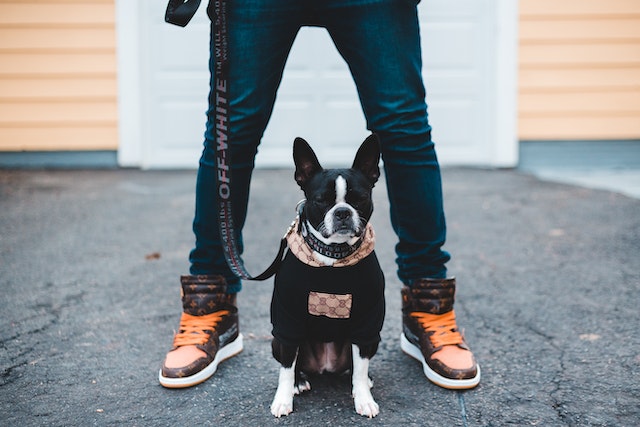 Just like as we transition our wardrobe during the change of seasons, dogs also need to have their own upgrade as well when it comes to their gear to keep them warm and comfortable during the chilly months. Just like you, your canine buddy also needs to stay warm to make him enjoy the winter months a lot more. Whether you're just keeping warm indoors or planning to go out on a snowy adventure outside, you'll need some essential supplies to protect your pet from the harsh cold. Here are the must-haves you'll need to prepare for your dog before winter comes.
Dog Coat
Dog coats work like a jacket for your fur friend. It keeps your dog warm and comfortable whether he's just indoors or when going out for potty breaks and winter walks. A dog coat wraps snugly around a dog's body, providing insulation to keep the natural body heat in. There are plenty of styles to choose from such as waterproof or windproof ones for outdoor use or fleece dog coat for indoor comfort.
Pet Booties
It may not look like it but dog paws are actually one of the most sensitive parts of a dog. Walking on snow or slippery ice can be difficult and uncomfortable for your dog without any protective gear worn on their feet. For winter walks and adventures, let your dog wear pet booties to protect its feet from the harsh cold. It gives better traction on ice plus provides insulation that keeps your dog's paws warm and toast even while walking in the cold.
Dog Socks
While your fur buddy needs pet booties to keep their feet warm when going out, they need a lighter protective gear when staying indoors. Skid proof dog socks are another essential that helps keep your dog comfortable and warm during winter. Since their paws can get cold easily with your home's flooring, the socks can protect their feet and keep them warm. Since it is skid proof, your dog can also walk around the house without slipping or falling easily.
Heated Pet Bed
While a regular dog bed may seem comfortable to your canine pal, it may not be enough to keep him warm and comfy during winter months. Dogs can easily get cold during winter especially at night when the temperatures drop a lot more.
Too much cold is not good for your dog's health. Before winter comes, invest in a quality heated pet bed to give your fur buddy a cosy spot where he could stay warm and comfy all throughout his sleep. You get to choose the right temperature that your dog is most comfy with and make your pet feel more secure.
Those are just the basics you'll need for your canine pal before winter season arrives. However, you could always add more supplies and gears that you find useful for your dog and would keep him comfortable during the cold months.