Best Flooring Materials for Outdoor Spaces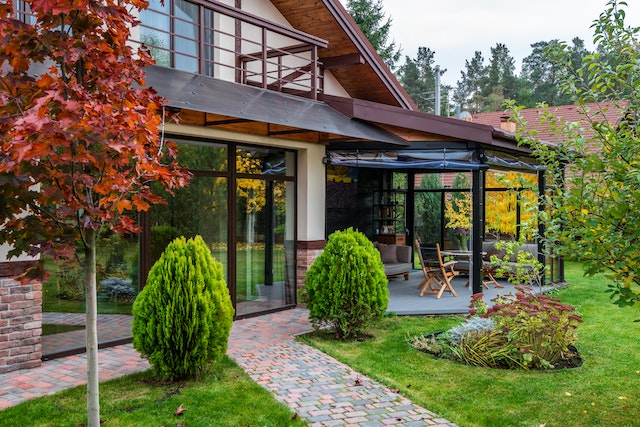 Outdoor spaces add more beauty and living space for your home. From your front porch to a garden deck, these outdoor spaces add more life and cosiness to every home. However, you need to choose the right materials to be used in these spaces since they are most exposed to different weather elements. Although you might have limited options when it comes to outdoor flooring, this doesn't mean that you couldn't make your outdoor space look beautiful and in style.
If you're looking for a great outdoor flooring material, here are some of the best options to consider.
Concrete
Concrete is the most basic and cost-effective outdoor flooring material you could have. It is very versatile and can be used on almost any outdoor space. Concrete floors also boost strength, durability, and long-term quality. You can be sure that this material would last long even if it is exposed a lot to a variety of weather elements. Commonly, concrete flooring comes in its natural grey colour but there are other colour options as well. You could also style it by stamping and other concrete colouring techniques.
Natural Stone
If you're looking for a natural yet attractive flooring option, natural stone is at the top of the list. There are plenty of options to choose from such as granite, limestone, and many more. While natural stone flooring looks really beautiful and elegant, it is a very expensive option from the materials itself to the installation. However, it is relatively easy to maintain and requires little care than other flooring types. From patios, decks, to pathways, natural stone definitely looks great on any part of your home.
Outdoor Tile
Tiles are commonly used as an indoor flooring material. However, they can also be used on outdoor spaces as long as you choose the right ones. Since tiles can get slippery when wet, it is important to choose only outdoor tiles since it is specifically designed for use on outdoor spaces.
These tiles offer more traction, making it less slippery and safer even when the floor is wet. Aside from the traction, be sure to choose tiles that are dense and have low absorption rate so that it could withstand the different weather changes it goes through every day.
Wood
Wood flooring is perfect for indoor spaces. However, not everyone knows that it is also a great outdoor flooring option as long as it is well treated and maintained. Since wood weathers faster than those other flooring materials, it should be cleaned and sealed annually to maintain its structure. You can choose from a variety of forms – from wooden tiles, planks, and many more. If you're aiming for a natural and relaxed look in your outdoor space, wooden floor is a great option to consider.
Those are just the top material options when it comes to outdoor flooring spaces. While they are the most recommended ones, there are still plenty of other flooring materials that you could opt for depending on your preference.