I was passed on the rights in Texas! I will tell you how the delivery of driving in the USA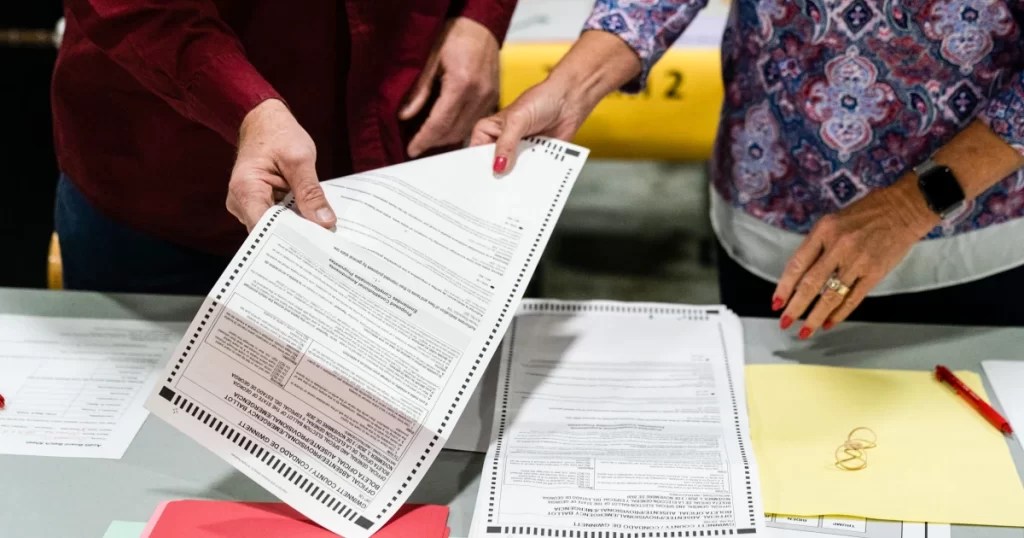 Passed my driving test on the first try. There was nothing super-difficult; I scored 17 penalty points out of the allowable 30. Nothing critical: at the exit from the traffic police, I didn't turn on the turn signal, I didn't turn the turn signal off for a long time, somewhere I looked into the rear-view camera instead of a mirror. I kept the speed well and stopped at the STOP signs – just perfect Now, in the next month, I will get my new driving license email.
Below I will answer the most frequently asked questions about obtaining a driver's license in the United States, namely in Texas. I will continue to call the driver's license simply rights; I say this for those who are already going to write comments that I completely forgot Russian and don't know how rights are called correctly in Russia Ah, since once, about seven years ago, I got the rights in Russia, I dare to talk about the surrender to the rights in the USA, sometimes resorting to comparing this process here with the submission to the rights in Russia.
Obtaining rights: general points
Obtaining a license in Texas takes place in two stages: first, you must pass a theoretical exam, and then practice – driving in the city (

road test

 ). By the time you pass your driving test, you should watch an hour-and-a-half video without rewinding about how dangerous it is to be distracted while driving on your phone, answer questions about the video, get a certificate and bring it to the test. During the practical exam, you may be asked to maneuver and park the car, but you don't need to take the "site" separately, as in Russia.

Training in a driving school is recommended, but if you are over 25 years old, it is not necessary to pass it; therefore, having learned the theory and collected all the required documents, I just came to the local DPS office (Department of Public Safety, an analog of our traffic police) to pass the necessary exams.

Rights are full-fledged identity cards that can be used everywhere instead of a passport; for example, you can use them to fly around the country or buy alcohol. After passing the theoretical exam, you get a license, and you can already drive a car in the presence of a more experienced driver. These restrictions will be spelled out in the rights.
Theoretical exam for knowledge of traffic rules
I was preparing to pass the theory on the Texas traffic rules brochure (these rules may vary slightly in different states), and then I solved the tests from the application I downloaded to my phone. The questions on the theoretical exam were the same as in the appendix.
I passed the theory even before the pandemic. At the entrance to the traffic police, there was a machine that gave out numbers to maintain order in the queue of those wishing to drive a car. The traffic police officer opened at 8.00, my husband and I arrived at 8.20 and only after 3 hours of waiting they accepted us … They checked my documents, photographed me, took fingerprints, immediately checked my eyesight and received payment, no ten different windows, and offices!
The eye tester resembles a swimming mask, which you must look into by pressing a button on your forehead. You push, and only then do you see a picture – rows of numbers and colored circles. At first, I was asked to read one of the lines with numbers; I was frightened because I didn't see a few numbers on the left, but, moving my head a little, I still saw something at some angle. Then they asked me to name the colors – it was easy. You can pass the test without glasses; if you die with drinks, this is indicated in the rights, and it will be impossible to drive without glasses.
After that, I was sent to the computer to take a test. Touchscreen, no mice! Questions can not only be read but also listened to in English or Spanish; there are headphones for this. You can make eight mistakes with thirty questions, and 8 hours are given for all the fun! This is not a typo; on my screen, it was written "8 hours left", and after the test was completed, "7 hours 36 minutes", so there will be enough time to read everything carefully and listen to it! It took me 24 minutes.
After passing the theory, I was given a training driving permit for several years (limited license), with which I could drive a car anywhere; the main thing is that there should be someone in the car with me who already has a license, an instructor for this not needed! Anyone can teach me how to drive; the main thing is that a person is over 21 years old and has had a license for more than one year. Voila, I have a temporary permit to drive a car under my husband's supervision.
Practical exam: driving test
Sign up for a driving test: Great, it remains to practice a bit, pass the driving practice and drive around Texas on my own, but… then some complete mess began… I'll just leave this here for those who are very happy about what is in Something is not very good for America, the rest can immediately go to the next point.
After you pass the theory, you must separately sign up for a driving test. This must be done on a particular website that works through a stump deck: you go in, if it works out, enter your license number and personal data, and choose a convenient day and time. The nearest free date for passing the driving test in our traffic police department was only a month later Well, I signed up. I'm practicing. I'm waiting.
A month later, on the appointed day, my husband and I went to the traffic police to pass on the rights, they took money from me, but they didn't let me die! The delivery was scheduled for 8:40; everywhere, they wrote that they had to come in advance, an hour before the appointed time. We arrived not an hour before, but at 8 in the morning, that is, 40 minutes before the appointed time, because the traffic police office opened only at 8, not at 7:40. We were refused surrender, saying that we had to come in advance, an hour in advance. In advance, it was the previous evening. What kind of nonsense? And the most offensive was that the evening before, at the end of the working day, we were next to this traffic police department and trained parallel parking, but who knew that it was then that we had to go to the office and personally register for the change, which is scheduled for the next day?
I was shocked, but it was useless to swear; I had to record again. And since during the following available delivery dates, my husband and I were leaving for a trip, and no one was in a hurry to get my license, the driving delivery was postponed. Then the pandemic began, and everything was closed.
And this fall, I decided to try again to sign up for a driving test. I signed up, arrived, and stood in line for about an hour on the street; they measured my temperature, put a paper bracelet on my arm, and only after that did they let me inside the building. After another twenty minutes, they called me to the window, checked all my documents, charged me for driving, and … sent me home. There was no surrender again! In a pandemic, they divided the payment and the delivery of driving for several days … Why? Why should I come here instead of once and twice? Where is the logic? So that if one day you didn't pick up anything, then the next one for sure?
Arriving home, I again signed up for a driving test, having already lost all hope that the next time I would still be allowed to take this same test, but … It finally happened! I was terrified that I would not understand what the examiner was telling me, and at one point, it even happened, but there was nothing very terrible, this time I was allowed to pass, and I passed everything)