Upgrading your abode with new and exciting decor for the holidays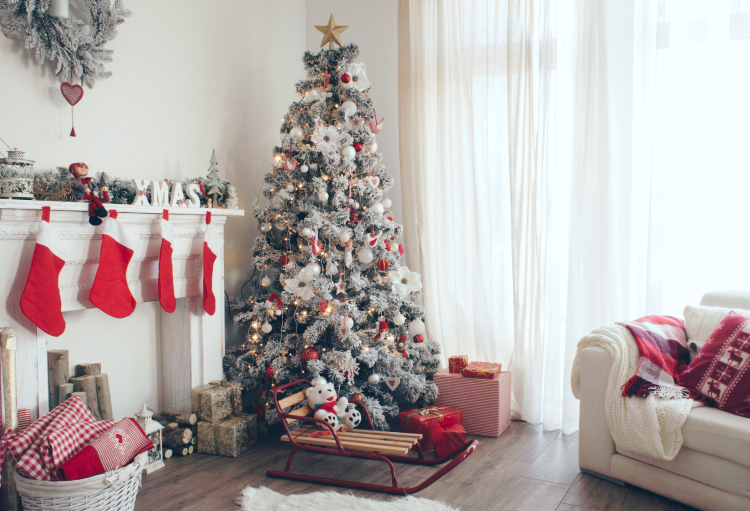 It is the same question every time! How can we make our home look more attractive on the holidays? Well, if you want to brighten up your own home or are looking for something a little different as decor, you cannot get much better than an indoor planter filled with your favourite plants. Whether your taste is traditional or modern, there will be an indoor planter for you.
Sure indoor plants make for a great decor option as well as a good Deepavali gift. However, here are some other ideas for you to consider while upgrading your home's interior decor without burning a hole in your pocket.
1. Mix the elegant with the casual. Perhaps upgrade the china that you have been using by adding some creative and whimsical pieces that are holiday themed. Also, try using cloth napkins in a bold coordinating colour with wired holiday ribbon as napkin rings; tuck in a sprig of fresh greens for a seasonal touch. Make your family and friends feel more comfortable and refreshed.
2. Extend your seasonal décor into rooms you do not normally include, such as the kitchen, powder room and bedroom. After all, should not your entire home reflect the warmth and beauty of the season? In the powder room, set out a scented candle on a footed dish with greens and Diwali lights.
3. Brighten your home during these shorter days with higher wattage bulbs. Install dimmer switches to give you more control over the amount of light you shine on different occasions-from an open house to an intimate dinner. Do not forget to place extra candles for a romantic, elegant, cosy feeling.
4. Think about using a fresh colour palette for your holiday décor. Do not be afraid to incorporate your favourite colours, or those of your year-round décor, through ribbon, flowers, ornaments and other seasonal items. Treat your guests to an unexpected welcome with an oversized wreath on your front door that is embellished with items in your favourite colours. The one thing that goes well with home decor is combinations. Experiment to find the best colours!
5. Engage all of the five senses. Creating visual appeal is only one part of creating a warm, welcoming home. Do not forget seasonal scents, sounds and flavours that join together, forming a feast for your senses. Add a bowl of colourful potpourri in cinnamon and spice scents. Hang a variety of textural greens-evergreen, holly, and boxwood, natural or permanent.
Adding vibrant plants and greenery to your home can also upgrade and transform your space with holiday vibes. Try the following ideas:
Early springtime bulbs are better enjoyed inside the house than out in the garden, where the weather may keep you in for days on end and prevent you from enjoying them. Spring bulbs will do just as well indoors as they do outside, and once they have finished flowering, you can transplant them out into the garden, where they will reappear next spring. They make for excellent holiday decor inside the home!
More extensive arrangements can be created in almost any indoor planter that takes your fancy. Anything old that you do not want to spoil by filling with soil can be disguised by placing plastic pots of bulbs inside and then covered with moss. With more giant indoor planters, try combining varieties of bulbs together. Perhaps, place a large container on the table or even a decorative tumbler and then fill it up with long stalk flowers and plants. Make sure the colour and height of the bulbs complement the planter you are using. If you combine varieties of bulbs, make sure the colours do not clash.
Miniature roses look equally stunning in both vintage and modern indoor planters. Bedding plants can also do well inside in the proper position.
Now that you have learnt the hacks of decorating your home, give it a try!