How to flourish your real estate company in Dubai?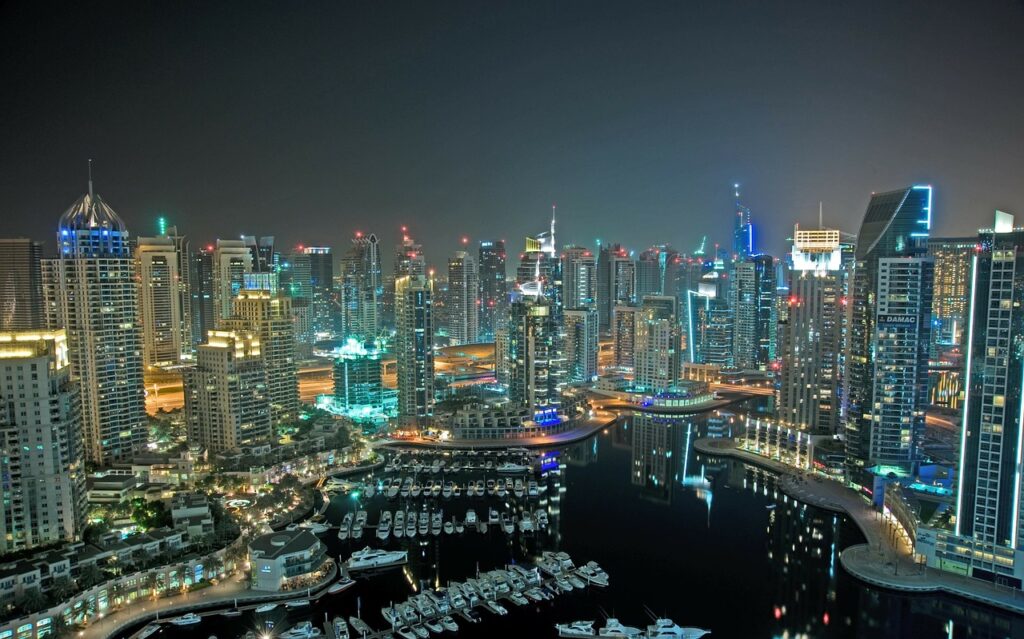 Dubai's growing real estate market yields one of the greatest profits in comparison to other famous regions all across the globe. Moreover, obtaining an investor visa in Dubai has become far easier. All thanks to the e-Government assistance making the complete system online and seamless, coupled with the best reliable services from real estate marketing companies in Dubai.
Here, you will be enlightened with the complete knowledge of the strategies of how to flourish your real estate company in Dubai.
Select a viable business model
If you are looking forward to full ownership of your business, you will require a license for the free zone. However, this license is accompanied by restrictions. A different option is to set up a business on the mainland. With this option, you will have 100% per cent responsibility for your company. Moreover, Dubai citizens will be regional Service agents only. The business model that you choose can be either that of a Limited Liability Company or a professional Company.
Know the market well
You must not just depend on virtual evidence. Rather you must perform a physical inspection and investigate the environment. Get in touch with the property owners dwelling in the neighbourhood. They will generally offer you incredible insights regarding the day-to-day livelihood as well as engagements.
Get Your qualifications & certifications
As a business visionary, you must acquire the qualification granted by the Dubai Real Estate Institute (DREI). Their certification, named Certified Training for Real Estate Brokers, is based on a 4-day based training schedule followed by an exam. This states the basic need for your Dubai real estate license.
Finish the process of company registration
You will be obliged to submit your trading as well as business documents along with your trading business name to the Department of Economic Development in Dubai. The moment you fulfil the document requirement; the corresponding governing body will offer you the commercial license. This will help you execute operations about selling as well as buying real estate.
Boost your marketing and network
Grow the reach of your network and get connected. Engage with other real estate agents, renters and sellers, potential buyers, and all the other competitors in the real estate industry, such as mortgage loan officers and appraisers. Make use of technology to your benefit. Make your listings stand out with the help of walkthroughs, virtual tours, compelling videos and images. Most significantly, invest in great follow-up and after-sales service.
Evolve to be an area expert
Become the local expert by cultivating a deep knowledge of the area: the malls, schools, and vehicle links in the vicinity. Be knowledgeable when it comes to the price hike, decreases, and market forecasts. Keep the knowledge of the level of inventory, the number of potential buyers, and the length of the period where inventory is determined to stay.
Label the right price
Make sure that the price you are labelling stays in the bracket of the current market range. As your purpose should be to attain trust for offering the best possible price for your customer, make sure that time is money and if a property stays in the market for an ample period. Otherwise, you might lose your customer eventually.
Establish a professional office
Once you receive the necessary certifications, you will be required to set up your office space. Search for an amicable position for your office. This can aid you in developing an opinion in the mind of your client. You can either go for rent or buy areas dedicated to offices in Dubai mainland.
Outsource specific services
While you are just flourishing up a real estate business in Dubai, it is recommended that you outsource a percentage of your operations to a reputed agency. You can choose to work on a pay-as-you-go model and use your finances sensibly.  For example, you can hire an SEO agency in Dubai to handle your company's online presence. Relying on Zoom Digital is the best choice in this regard.
Stay in the client's shoes
Fast commissions in the real estate business might seem tempting. However, bear in mind that the sole reason for the real estate business is to support your buyers. You must be determined to make them choose the right property as per their needs. Great deals, not just support in developing excellent customer service but also support you get referrals in the end.
Let's begin to Flourish:
Flourishing a real estate company includes dedication, hard work and good social skills. Being receptive to clients' needs, creative and owning excellent negotiation talent are just some of the basics that set the foundation of prosperous real estate business.