What Can Be The Home Decor Ideas For Diwali 2022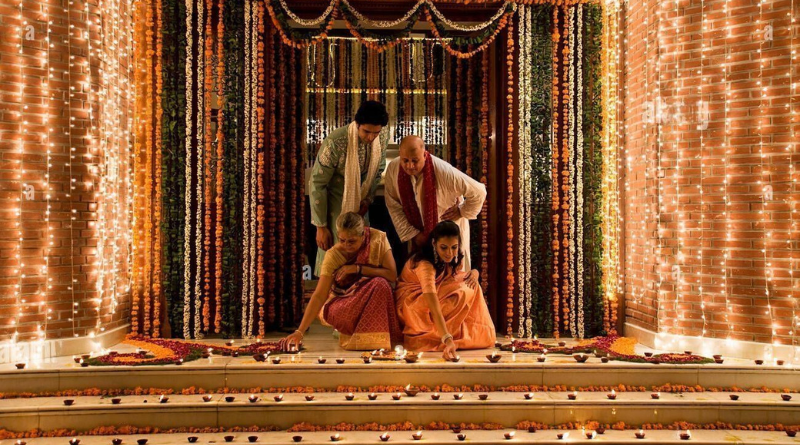 The festive time of the year is already here! With festivities towards the end of the year- we can only relate to the most widely celebrated festival of the year- Diwali- the festival that marks the victory of good over evil. Diwali represents the infusion of energy, happiness, and great company over good food. Now is the time to thoroughly clean every corner and nook of your house so that it looks tidy. It's the season to indulge in some delectable treats and decorate the house with spectacular Diwali Home decor items. The given home decor for diwali ideas will undoubtedly make your home stand out and make your celebration unforgettable.
Replace the dull, discolored bed sheets, covers, pillows, and curtains with brand-new ones that are fresh and clean.
Maximum people even opt for renovating and revamping their homes with the addition of furniture and beautiful wall hangings. The existing home decor items are shifted and relocated at different corners of the house, only making more space for the new home decor items for diwali. They paint the walls with beautiful contrasting colors that provide a fresh and warm look.
Apart from the given ideas, you can also remodel your abode with the following home decor ideas.
Flower Decor Ideas
Flowers are a lovely source of aroma that can uplift any atmosphere. Flowers are regarded as the primary component for decorating purposes when it comes to homes. You can decorate your home with flowers during Diwali and let the sweet smell of flowers dominate your living space. Choose some lovely, fragrant flowers to make garlands and other decorations of the home.
To further enhance the attractiveness of your home's decoration, string lights can be attached to the flower arrangement. Make a centerpiece for your home by gathering fragrant flowers and arranging them in a fancy flower vase. It can be used to beautify furniture components like mirrors and curtain borders.Flowers can be used in multiple ways for Diwali home decor.
Paper Lantern Decor
Other necessary Diwali home decor items are paper lanterns. A large veranda can be beautified with vibrant lanterns to give extra glitz and illumination to the area. Create lanterns of various shapes and colors, then hang them in a group. You can hang them at the room's focal point or in a particular area you wish to draw attention to. You can make it brighter by using several colors or a single shade for a more sophisticated appearance.
Beautiful Wall Hangings
Wall hangings serve as both ornamental decorations and auspicious festive elements. You can utilize hanging to enhance your entry doors, mandirs, and hall room.  You can make it at home using discarded items from your own possession. To make it appear lovely, put them on the walls. They can be a perfect Diwali gifts for friends and folks. 
Vibrant Rangoli
A tradition that has been practiced for many years is making rangoli during Diwali. Of course, rangolis bring color to your home's decor. Combining various rangoli colors with lovely flowers you can easily come up with the finest designs. You can place lit diyas within and around the rangoli to enhance its appeal and beauty. You can add shine with the addition of gold and silver glitter on top of your rangoli. Additionally, you can experiment with rangoli themes for Diwali such as mangalKalash, Goddess Lakshmi's footprints at the front door, Shree, Om, Swastik, etc.
Candles
The two most widely used decorations during Diwali are diyas and candles. Use colorful and shimmering candles to illuminate every corner of your home during Diwali. All you need to do is set some thick candles with a broad base in a water basin or pot. Even better, use decorative glasses to cover fragrant candles so that your house will smell good.Scented candles and golden foiled candles are the simplest and easily accessible home decor items for Diwali.
Multi Coloured String Lights
Without lights, Diwali is incomplete. Using beautiful lights to decorate your house is one of the best decorating ideas. With lights and decorative coloured sheets, you can brighten your home. You can hang some cute looking string lights around the window and door. They simply enhance the vibe of the festival. You can also add string lights in the Diwali gift hampers for your loved ones.