A Complete Guide to Outsourcing App Development in 2022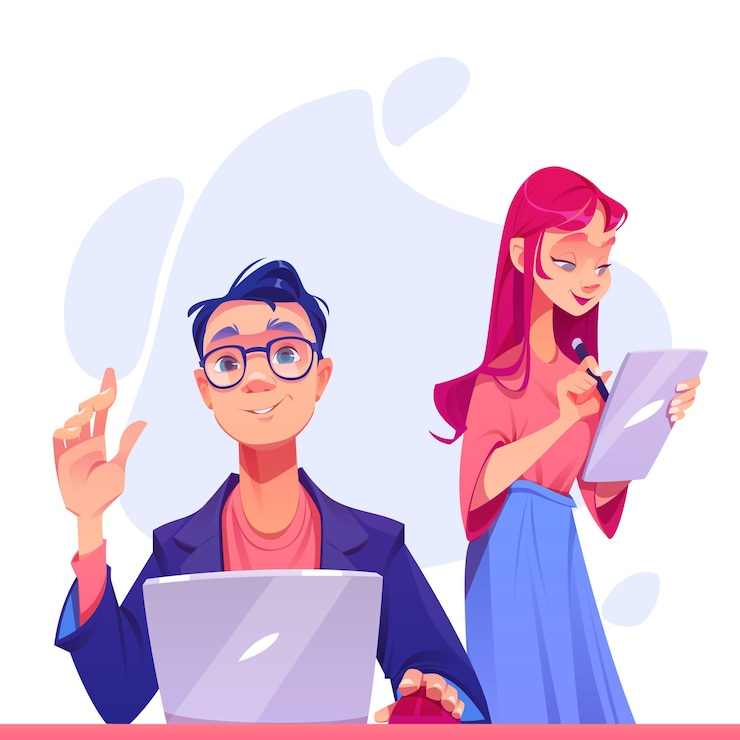 Demand for apps
In 2022, we headed into the world's most mobile environment we've ever experienced. According to App Annie, the use of mobile devices, and apps, in particular, will surpass all previous records due to a transformed economy dependent on digital socialization, hybrid work, and entertainment from the palm of your hand. The COVID-19 pandemic has changed our app usage habits forever. Highlights from the recent State of Mobile 2022 report include
Up to 4.8 hours per day spent in mobile applications.
20% more money spent on mobile apps in 2021 with over $320,000 spent every minute.
435,000 app downloads per minute.
Mobile ad spending is expected to reach $350 billion in 2022, compared to $295 billion in 2021.
Aspects of App Development
App development requires a huge investment of time, money, and effort for any business, whether you are a small company or a multinational corporation. Naturally, you want your decisions to result in a high return on that investment.
For almost every service or to solve a myriad of problems and in any industry – be it healthcare, insurance, retail, real estate, or finance, there are mobile apps.
And as a result of the COVID-19 pandemic, there is now a Great Resignation to contend with, where businesses are facing a shortage of IT staff, including skilled developers leaving the market.
The number one solution is to outsource mobile app development to trusted agencies. Outsourcing companies offer a lot of attractive benefits along with a few potential drawbacks that need to be carefully considered when choosing an outsourced app development model.
Benefits of outsourcing mobile app development
The mobile app development outsourcing model means you can focus on the core of your business while professionals deliver your project. Outsourcing to an established reliable website and app development company in UK can mean that you share many of the risks associated with security, innovation, assembling a dedicated team for your project, and setting up efficient software development processes.
Dedicated resources for your project
Even if you have a strong in-house IT team, it is unlikely that they will be able to drop everything to work exclusively on your new application. By outsourcing to a team of dedicated app developers, you'll get your app on time and on a budget without compromising on your day-to-day technical support.
Guaranteed Expertise
Your IT department may have the expertise to meet your day-to-day business needs, but a specialized mobile app development model from an outsourced company ensures you benefit from up-to-date knowledge of the latest app technology. By outsourcing to a professional web development company in UK, you can be sure that only the most relevant, efficient, and cost-effective solutions will go into your application.
Time savings
You may need to hire a large team to work full-time for months on your app – or your project may have more modest requirements. Either way, by outsourcing you won't have to spend time hiring, training, and retaining employees. You get a ready team or one or more developers who have completed many mobile app development projects requiring similar technology to your project, have worked with many businesses that need a simple or complex app, and can therefore hit the ground running. and deliver faster than in-house developers who will have less application development experience.
Save money
The first question when considering an outsourcing company is always "How much does it cost? Developers from outside the UK such as India are very experienced and their hourly rate will cost you significantly less without compromising on quality. And that's just for starters: if you outsource app development to an offshore business, it will also eliminate your internal expenses, such as office rent, recruitment, and equipment costs. An outsourcing model where you hire top technical expertise can be extremely cost-effective.
Development best practices
Established app development companies in UK tend to follow an agile methodology and instill robust project management to ensure that the product is delivered on time, on spec, and on budget. With application development outsourcing, clients can benefit from best practices when it comes to software development, as well as a complete client-focused team approach and superior quality assurance.
Professional development
Mobile app developers in a software development company will have professional tools for continuous advancement to keep them engaged, motivated, and in tune with the latest technologies. If you choose the mobile app development outsourcing model, the dedicated team is loyal to the company because of the continuous learning opportunities and career prospects available to them.
Safe and reliable
Outsourcing mobile app development is the perfect solution for creating a reliable mobile app that complies with industry regulations. Established app development companies in UK have robust strategies for developing secure mobile apps including security by design, security testing, and timely incident management.
Consistent innovation
Reliable app development companies in UK have a solid track record of working with disruptive technologies across industries, projects, and clients. They have a wider talent pool with more diverse expertise that you can access when you outsource to them.
Before adopting cutting-edge technology for your application, development companies in UK will work with you on a feasibility study and proof of concept. They help you decide what will bring value to your clients and your business.
Disadvantages of outsourcing app development
Risk of miscommunication
If your application expectations do not match your software company's, it can lead to disappointment in the final product. Highly experienced app development teams will provide crystal clear communication at every stage of the process and use proven project tools like Trello and Basecamp to keep track of project schedules and the feedback cycle.
Time zone differences
Offshore destinations usually mean different time zones between the client and the application developers, so both have to find a suitable time to meet and discuss important issues. It is important to ensure that measures are put in place to mitigate any time lag. A mobile development team model that is managed in the client's time zone is the perfect solution.
5 Easy Steps to Outsource Mobile App Development in 2022
By outsourcing application projects, you can reduce time to market, reduce project costs, and improve the quality of the final application software product. More than half of all IT companies have outsourced software development at least once. Here's how to outsource mobile app development in 5 easy steps.
Step 1 – Specify your requirements
Think about your business goals and what you want to achieve with the app. Understand your clients, how they will interact with the app and what their goals and expectations are. Then consider the specific requirements of your app and the top-level technical requirements you need to achieve, including whether you need the app to be available for Android, iOS, or both.
Step 2 – Estimate resources
Assess your budget, timelines, current skill set, team size, and project management capabilities against the scope of work on your project.
If you are limited by both time and money, an off-the-shelf solution may be your best option, while if you need a more complex application to meet the needs of a specific industry or clients and perhaps need help with project management, companies tend to go for the dedicated team model.
Step 3 – Choose a partner
Shortlist – Make a list of agreed selection criteria and search for potential partners based on this. Decide what is important to your business and project.
Client Reviews – See their client reviews on TrustPilot et al. And make sure the reviews on the partner site are genuine.
Technical know-how – Research their technical knowledge and pay special attention to their business partners, certifications, projects, technology stack, experience in your industry, awards, and history.
Development process – Get a clear idea of ​​how the partner works, what tools they use, their feedback, and the project management approach.
References – Ask for references from clients, both current and previous. If they take pride in their work, this will be an easy ask.
Step 4 – Select a service model
Consider whether you need to hire a dedicated team that is exclusive to you to fill a skills gap you have in the enterprise or development company to work with you on a specific project.
Step 5 – Choose a payment model
Is a fixed price model or an hourly rate or a pay-as-you-go model best for you? The right choice will depend on your experience, budget, and scope of work. Please make sure you understand the payment terms before committing. It is common for the project to start only after 50% has been paid in advance.
Looking to outsource mobile app development?
Professional Mobile app developers who live and breathe mobile with years of experience building apps will build faster and use code that's robust and previously tested. Application developers who work for just one development agency will have the benefit of constant investment in their own personal development and will have better insight into the latest software updates and releases than in-house developers.
Depending on the agency model, the hourly rate for hiring an experienced developer may vary. Higher prices are simply unfair. Our certified highly experienced app development team works only for App Development Companies in the UK. We never outsource. Dot.