6 Inexpensive Digital Marketing Ideas for Small Businesses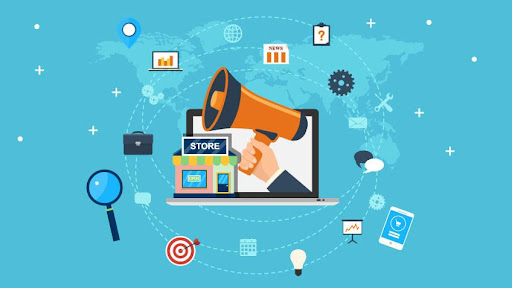 A common belief is that you need a lot of money to keep up in the marketing business. But what if you're a startup and haven't been able to find an investor? If that's the case, you'll need a lot of strategies and inexpensive digital marketing ideas to make your business successful or get it noticed, to begin with.
Small businesses have limited funds when they first start up, which makes it even harder for their owners to advertise. But even in bad situations, there is always a silver lining.
There are a lot of inexpensive digital marketing ideas that can help you set up your small business and attract potential customers without having to spend a lot of your early earnings.
Inexpensive Digital Marketing Ideas for Small Business
Here are some inexpensive digital marketing ideas that can help keep your small business going:
1- If there is something you need, you should speak out and ask for it.
Because you now have inexpensive digital marketing ideas for expanding your company, you shouldn't be scared to ask current customers for referrals. The greater your demand for them, the greater quantity you will receive in response. There is a possibility that members of your family, your circle of friends, or your colleagues will provide you with some outstanding recommendations that can catapult the success of your web development services in a very short period of time.
2- Participate in social media
More than half of the world's population is now active on social media, making it a potentially fruitful venue for marketing your business's concepts, wares, or offerings. Through the use of social media, you may be able to locate prospective clients and investors who are eager to pay for your services.
3- Become active in local search engine optimization.
Do you know that search engine optimization (SEO) is completely free for local companies? Even though it will take some time to see benefits, if you practice effective local SEO, you can anticipate that your company will continue to expand indefinitely. To begin, you should register for your area's directories. After that, include location-specific keywords into the main body of your article, and then sit back and watch the transformation take place.
4- Start using email marketing
Email marketing is one of the most important ways to attract new customers and build strong relationships with the ones you already have, and it is one of the most inexpensive digital marketing ideas. Before choosing a subject line, it's important to spend some time and think about it. Also, make sure the content is interesting enough to get people to take the action you want them to.To learn more about Sydney SEO agencies be sure to check out EngineRoom
5- Go to marketing workshops and conferences
Attending marketing-related conferences and seminars is one of the best and easiest ways to bring much-needed attention to your business. You might have to pay a small fee, but as you learn from your peers, you can make a lot of possible connections. It is a better option for you to take help from a branding service as they are experts at what they do, and there won't be a chance of any wrong step.
6- Run Campaigns
If you want more people to know about your business, you may need to come up with useful campaign strategies. You can do this with Facebook, Instagram, and LinkedIn, which are all popular social media sites. To do this, you won't have to spend a lot of money. A small advertising budget would be enough.
Last Words
If you use more than one way to market your business, you're an expert. No matter how well-known your business is or how new it is, the right marketing can bring in clients. Before that, you have to build trust and honesty between the product or service and the paying customer.