Identity Verification Solutions – Guarding the Digital Payment Gateways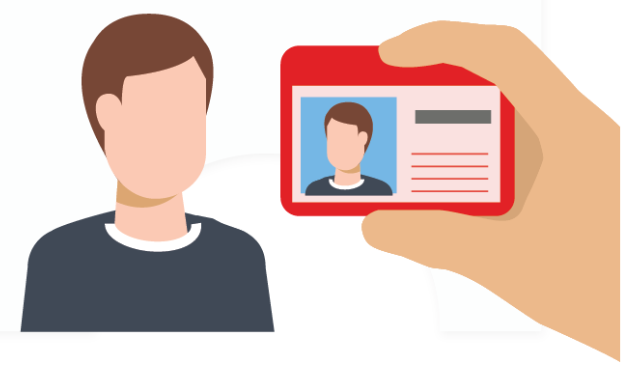 The Covid pandemic has brought about various changes while shifting markets online. Simultaneously, this caused the payment industry to evolve from cash payments to touchless transactions. However, the ease of making instant payments is becoming an attraction for criminals. By using identity theft and phishing attacks they take over accounts of legit customers either to reap financial benefits or launder high sums of money.
The digital payment industry has undergone massive adoption while beholding noticeable growth crossing $1 trillion with a huge user base. Unfortunately, risks of money laundering, account takeover, and other threats are compelling service providers to bring efficient ID verification services. This article discusses how AI-powered identity authentication solutions are shifting the landscape of digital payments. 
Read more : https://kerbalcomics.com/
Shifts in Payment Services and the Change in Customers' Behavior
Customers are readily adopting online funds transfers as they are more seamless, convenient, and hassle-free. This way consumers force e-commerce platforms and merchants to innovate their services such as providing online transactions. As online stores are striving to streamline their operations and retain more customers, fraudsters are making efforts such as synthetic identity fraud to exploit them.
Customers are becoming more comfortable with digital payments. Therefore, service providers require robust identity verification solutions to validate their identities prior to facilitating any transfers. Moreover, with an increase in the use of synthetic identities, regulatory authorities are mandating service providers to bring in efficient Know Your Customers (KYC) solutions.
With a heightened risk of fraudulent transactions, money laundering, and illegitimate digital onboarding, industries offering online transactions need to enhance their operations. By incorporating AI-powered ID verification solutions, digital payment service providers can not only ensure seamless customer onboarding but also provide Two-Factor Authentication (2AF) to cross-verify transactions.
As growing trust in online funds transfers is driving convenience for both customers and industries, it is also subject to strict AML scrutiny. This increases the need for e-stores to integrate efficient identity authentication solutions for validating the consent of customers while making cashless payments.
Identity Verification Services – Countering Risks Involved in Online Transactions
Traditional payment systems require customers to be physically present in the bank to complete transactions. Similarly, in case of order deliveries from online stores, they should make in-person payments while receiving orders. However, the rapid evolution of the digital payment industry underwent has minimized the need for visiting any physical facility.
Customers can now simply keep their funds in online wallets and make transfers likewise. Moreover, transferring funds internationally has never been easier. However, convenience comes with a price such as synthetic identity fraud, money laundering, account takeover, and payment scams. Fraudsters use fake information and forged documents to hide ID verification checks and carry out malicious activities.
Where the use of third-party service providers such as PayPal is making funds transfer easier, money launderers are driving consequences otherwise. However, with robust ID verification solutions in place, the online payment industry can better combat criminal activities. The AI-powered IDV services further help counter the following challenges:
Authorized Push Payments (APP) Fraud
This fraudulent scheme involves the use of identity theft where imposters manipulate legitimate customers to make payments that reach accounts under the names of criminals. Fraudsters pose as banking officials and create fake companies, websites, or branches of financial institutions that only exist on paper. This helps criminals escape identity verification checks as well as regulatory protocols while convincing the clients to make high-value transactions.
The absence of identity theft protection mechanisms can leave enough room for criminals to carry out illicit activities. For instance, investment fraud, dating con-tricks, and impersonation scams. Similarly, the mass adoption of unregulated and decentralized financial systems is further making it challenging for industries to stay ahead of fraudsters. Therefore, the digital payment industry requires more robust ID verification.
With solutions like selfie identification and facial analysis, AI-powered biometric identity verification systems help service providers mitigate fraudsters' onboarding.
High Customer Verification Requirements
While making their operations more seamless, the digital payment industry is increasingly becoming subject to regulatory supervision. In their efforts to combat crimes, authorities like FATF, FINTRAC, and the EU are placing strict identity verification regulations. Moreover, failure in compliance can expose industries to serious repercussions including hefty penalties and ending up on sanctions or greylist.
To make the transaction validation process simpler and more secure, identity verification services provide accurate document verification. This helps digital payment service providers to authenticate sources of funds for combating money laundering. They can also cross-verify consumers across global databases to mitigate transaction scams.
Final Verdict
In order to prevent money laundering and make digital payments more secure, industries require efficient identity verification services. Criminals impersonate banking officials and legitimate consumers to carry out their malicious activities. However, with efficient countermeasures in place, service providers can put barriers in their way. Hence, AI-powered ID verification solutions help the digital payment industry safeguard its operations against criminal activities.