Roblox's Best Car Games For 2022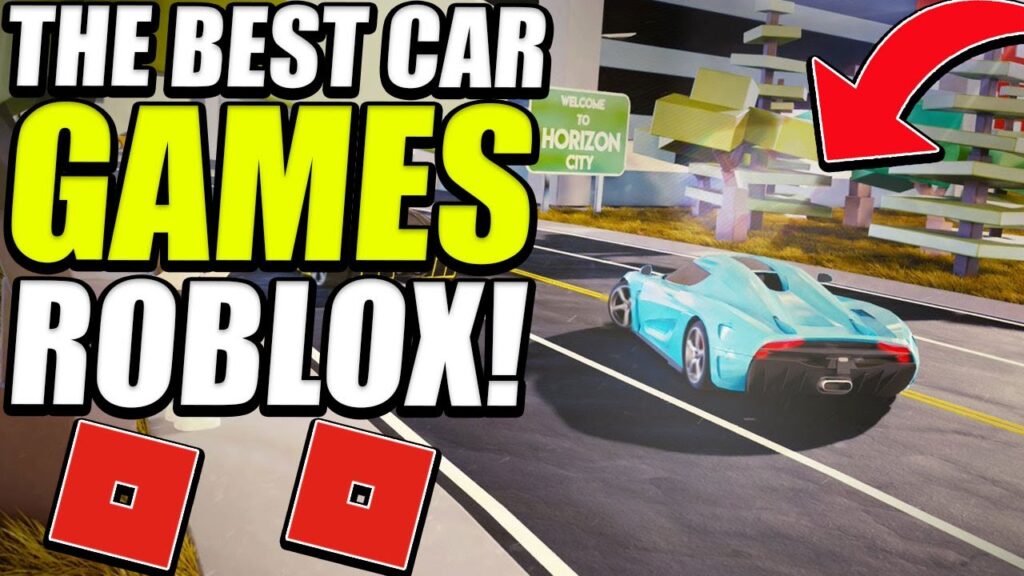 Roblox has a variety of vehicle games that will satisfy the adrenaline cravings of car enthusiasts. Roblox has hosted a multitude of car game variations, including drifting, racing, discovery, personalization, and everything in between.
Best Car Games on Roblox
These are the best Roblox car games:
Emergency Response: Liberty County
Car Crushers 2
Drift Paradise
Project Trackday
Ultimate Driving
Heavy Clutch
Pacifico
Vehicle Simulator
Emergency Response: Liberty County
Police Roleplay Community has created Emergency Response: Liberty County, a roleplaying game that allows emergency services to play the role of citizens. The team can play the role of a citizen or police officer, fireman, ambulance worker, or sheriff in this fictitious Liberty County.
Guns can be purchased in Emergency Response: Liberty County. You must first buy weapons using in-game currency. Visit a gun shop to purchase firearms.
Car Crushers 2
Car Crushers 2 is a Roblox crash-testing game that Panwellz created and released by Car Crushers. It was originally available for 25 Robux, but it was made free of charge on December 8, 2018.
Each match ends with players being evaluated based on how many points they have earned. Points can be awarded for colliding or performing "Knockouts", which involve fully immobilizing a player's vehicle.
Read also : https://nexttnews.com/
Drift Paradise
Drift Paradise hosts the ultimate tournament on The Range Tour. It is a long, winding road that offers many opportunities to drift or race steep barriers. Jez, track champ and Elite Mod is said to be teaching Tag advanced drifting techniques and wall riding.
Project Trackday
Project Trackday by devGem is a racing simulation. You can race vehicles from the past and present on four real-life tracks. The goal is to beat other players or get the fastest time. At the moment, Race mode is still in development so only Practice mode can be accessed.
You can choose from a wide range of vintage and modern racing cars and race for first place in a high-speed race. You don't have to race if you aren't interested in it. Instead, set the fastest times and experiment with all types of cars from GT4 up to LMP1. You can unlock faster cars by leveling up and conquering the track.
Ultimate Driving
Ultimate Driving combines the thrill of driving with excitement. It offers vast open spaces for you to explore to your full satisfaction. You can even off-road with your vehicle.
You earn credits for every interaction, which you can use on many vehicles, including antiques, tuners, muscle cars, trucks, and RVs. There are dozens of vehicles available so there is sure to be something for everyone.
Heavy Clutch
Heavy Clutch, is the automobile game for those who love the car-driving movie Need for Speed: Tokyo Drift. You can drift your way to the next auto show, and then you can show off your JDM tuner car to other car enthusiasts.
Pacifico
Pacifico is about relaxing and letting go. The Pacific Ocean is your destination. You are simply driving along the coast and taking in the sights. The game allows you to drive and play roleplay, but the focus is on relaxation. It is only available on consoles due to its incredible visuals and user interface. A smartphone version is expected to be available in the near future.
Vehicle Simulator
Roblox's most popular driving game, Vehicle Simulator, is available for all users. It has been visited hundreds of millions of times and continues to receive millions of visitors every day. Roblox is home to a huge number of people who enjoy Vehicle Simulator at once, which makes it amazing.
It is unquestionably an excellent game, with many active players on a daily basis. Roblox Racing has many great races and a variety of vehicles you can race with.
Conclusion
Each game offers something unique. These games are available for you to try, and we guarantee that you'll have a blast. This list includes some of the most popular Car games on Roblox.