The Budget Gift for Every Occasion: Fresh Flower Gift Bouquets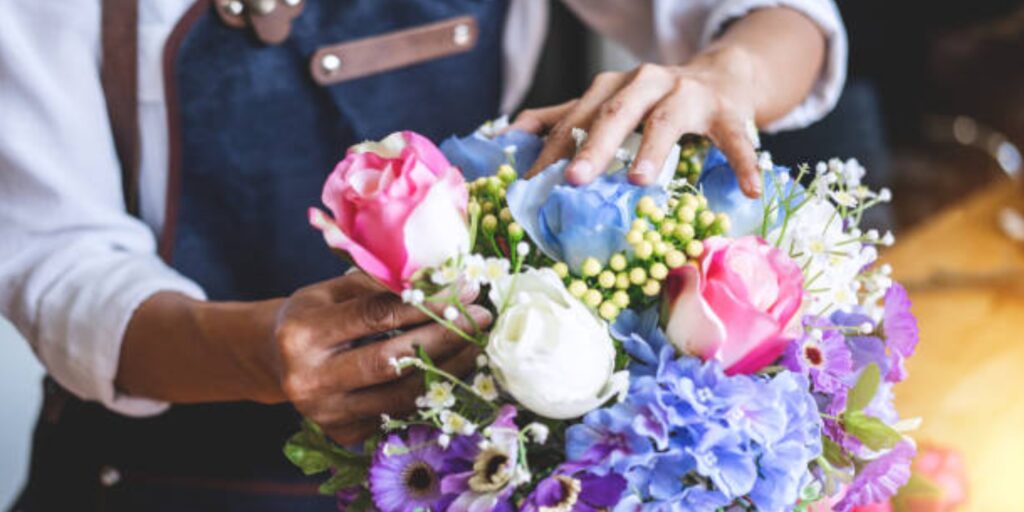 No one can go wrong with stunning flower bouquets representing feelings. Flowers simply represent everything a person wants to communicate. They are meaningful and sentimental.
Flowers have an aura that touches everyone's heart and brings simplicity to faces, no matter the occasion. Not only that, but flowers are also the most budget-friendly gifts of all time. Whether you order a simple red rose bouquet or other flower arrangements, they can fit any budget from low to high.
Complete and budget-friendly gifts do not come easily these days. So, if you want something to impress your receiver despite the low budget, you can find a range of flower bouquets online. And here, in this article, we will explore 10 beautiful budget-friendly flower bouquets that will dazzle not only you but your receiver too.
Mixed Red Roses Bouquet
Rose is just another name for defining beauty and elegance. Its different colors always give us a marvelous feeling that is difficult to ignore. That's why artists mainly refer to roses as nature's beauty. Even when just thinking about the red roses can put a beaming smile on your face, consider how it would feel to receive them.
You can send fresh flower gift bouquets made with roses, whether mixed or of a specific color, as your token of love, affection, and admiration for someone. Of course, why explain with words when these flowers can tell everything? Remember, while choosing the red or white rose bouquet looks traditional and romantic, mixing fresh roses with different colors has its beauty.
Pink Daisy Bouquet
A Pink daisy bouquet makes a perfect flower for a quick pick-me-up gift for family, friends, and neighbors. Daisy flowers are just enough to bring sunshine to the recipient's lives.
A bouquet of fresh and vividly prepared daisies is just enough to compose an ambiance. You can deliver a pink daisy bouquet to cheer up a person and brighten their day. Also, daisies last longer, even more than roses, giving you the utmost value for your money.
Delivering pink daisies as a birthday present, even just to say "thank you," makes a perfect choice. A mixed-color bouquet of gerbera daisies is as beautiful as anything you can imagine.
Lilly Bouquet
Lilies are the perfect pure flower. They are often known to represent gratitude, which makes them the perfect gift for saying thank you. Even if there is no unique occasion, you can think of delivery to remind someone how special they are in your life.
There are different lily flowers, with each transpiring other emotions and meanings. The orange lily often symbolizes passion, while the yellow lily represents gaiety. So, this bloom has different flowers to transmit different feelings to someone.
The feelings that these flowers can deliver stay uncounted. But giving them as a gift to someone you love or want to enhance the taste of cuisines, these followers are always here to fulfill your need.
Sunflower Bouquet
If you know somebody who needs a bit of cheering up? Whether they are going through a job loss, a serious breakup, or maybe are recovering from illness, send them a bouquet of sunflowers. No better flower represents positivity, good luck, and happiness. And even that makes sense when just thinking about the sunflower bouquet makes you smile. Now, think about how surprising it will be for your receiver.
On top of that, sunflowers are cheerful flowers that are best in every arrangement, whether alone or coupled with other flowers.
Types Of Flower Bouquet
Till now, we have underlined the flowers that you can deliver on special occasions. Though have you ever wondered if there are different types of bouquets? Well, yes, there are, and now we are going to look at some other types of flower bouquets that make these blooms look even more stunning.
Hand Tied Of Bouquets
Freer when compared to the bouquet styles, hand-tied bouquets can include a wide assortment of different flowers and greenery like dusty miller or eucalyptus.
These bouquet types suggest that the flowers couple in a bouquet using ribbon, fabric, or twine. Hand-tied bouquets are popular as they have "freshly picked flowers" and provide a bohemian, rustic, and fresh wedding.
Poss Bouquet
A classic and popular choice for giving a bouquet is the poss bouquet. Posy bouquets are slight enough to be held in the hands and feature mostly different flowers. These bouquets can be used for birthdays, anniversaries, farewells, or whatever event you like. These flower bouquets are best to deliver what you intend.
Most post bouquets feature a much-rounded shape and are wrapped with ribbon to build a timeless style. You can consider tulips, peonies, garden roses, or other match flowers.
Cascade And Long Stem Bouquets
Designing long stems that create an illusion of a cascade sometimes looks like a "waterfall" of flowers and drapes down the front of the arrangement. Mostly cascade bouquets are best for weddings. But don't be afraid to use them for different occasions as they are always an attractive choice. You can choose various types of fresh greenery, and flowers like orchids, delphinium, or long-stemmed lilies look centrally pretty, spilling out for the bouquet. Often these bouquets are used to make strong statements, so you might want to have the bouquet by your side when proposing to someone for their birthday or dinner date.
Round Bouquet
If it is all about the shape of the bouquet for you, then you might want round-shaped bouquets framed, not perfect domes, often using a single type of flowers like roses, hydrangea blossoms, or peonies. You often find round bouquets monochromatically styled when used to give in love relations, but there are other varieties of options too that you can try.
Oval Bouquets
Just like the round bouquets, it is another flower arrangement but in a coal shape. Mostly this type of bouquet comprises the brightest and tallest flowers in the center. The flower, green stems, and leaves are mostly cut and trimmed to align in an oval shape. This style is suitable for almost every occasion as their arrangement appears dense and busy from the outside but is extremely elegant. Not only for a special occasion as a gift, but you can effectively utilize these bouquets for special events too.
"S" shaped flower bouquet.
Yet another bouquet is drastically arranged to form an 'S' arrangement. It gives the flower a dramatic look with the help of flower bouquets and baskets. If you want a big flower bouquet, then an 'S-shaped bouquet might be your choice. These bouquets make use of leaves and floral filler for a fantastic arrangement.
Wrapping Up!
You can choose any of these fantastic flower arrangements and offer an extraordinary look. These flower arrangements are just the perfect choice for birthdays, marriage, anniversaries, farewell, and even promotion parties. These flower arrangements are budget-friendly. You can make these flower arrangements easily from your garden flowers. However, you can also order them online. There is no denying that online flower delivery provides us with ultimate covertly. You can order any of these beautiful flower arrangements online without leaving your home. And if you directly want to deliver these arrangements to the receiver directly, you also have the option.
This article is published by 416 Flower, the best online flower delivery shop.