What Are Promotional Codes And How Do They Work?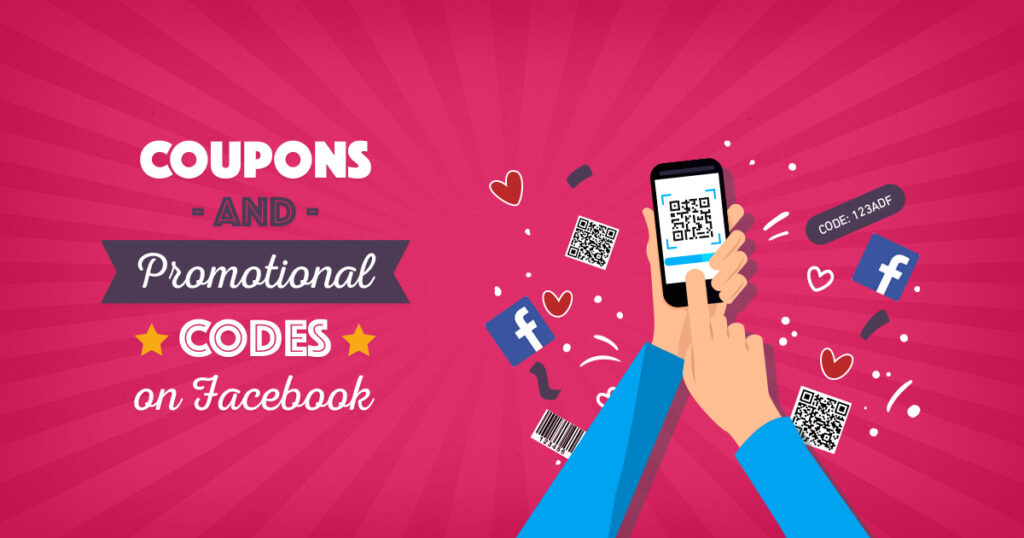 Do you know that Coca Cola was the first company to use promotional codes?
This happened way back in 1887. The marketing campaign helped the brand establish its name in every state of the USA. The coupons helped Coca Cola become a household name within a decade.
Today, every renowned band is using promotional codes and coupons. In fact, fiverr promo codes and discount deals have become an integral part of promotional marketing strategy.
This leads us to the very question that you have been searching for. What exactly are promotional codes and why do brands offer coupons? More importantly, how do they work?
This article will help you understand how you can utilize or get benefits from discount codes. We have covered all the information about Coupon Codes that you want to know.
What Are Promotional Codes?
A promotional code is offered by businesses to their customers to get a discount. These discount codes are often alphanumeric (contain a combination of alphabetical and numerical characters). Online stores use promocodes to attract customers to their websites. Buyers get special deals upon redeeming coupons. And ECommerce stores get new customers.
What Is An Example Of A Promo Code?
A promo code can be alphanumeric or a random number of words. Example: the word "VALENTINE" or "VAL14" can be a promo code for Valentine's Day.
Most brands now tend to offer promotional codes that are meaningful. These discount codes consist of words that are meaningful and represent what the brand is offering. Example: if a website offers a discount code "Save20%," you know what it means, right?
Types of Promotional Codes
There are a variety of promotional codes floating around on the internet. You can easily find one on your favorite store or on the best coupon code website. However, all coupons can be divided into three basic types of promotional codes.
Public Coupon Codes
As the name refers, public promo codes are for all customers. Anybody can use them to get a discount, but only once. Online stores offer public coupons to encourage new customers and spread brand awareness. These are the most commonly used coupons that markets offer during sales seasons.
Private Discount Codes
These promocodes are meant for targeted users and are aimed at specific users. Private promo codes are offered either as a loyalty token or to encourage them to make another purchase. Most online stores create private coupons for particular bank card-holders.
Private codes can also be sent out to customers who have birthdays during that month. These are also used to engage existing customers who haven't bought anything for a long time.
Restricted Coupons
Restricted codes are for very specific customers and are often for one-time use. Online stores usually offer restricted coupons as a compensation token. This can be an apology for delivering the wrong order or poor customer service.
How Promotional Codes Work?
The main idea behind promocodes is the same, to offer something cheaper. When customers apply coupon codes they get discounts from the stores. This can be a precise amount or the percentage of the total price. Consumers may also get free gifts or delivery for using the codes.
How Do You Get Promotional Codes?
Online stores and brands use several ways to offer discount codes. Retail stores usually offer promotional codes through SMS, email, or social media. If you are an existing customer, you may get a tailored email with a special discount code.
How to Use Promocodes?
A promocode is used on the cart page or at the checkout stage. You'll see a box with the message "apply/insert promo code." You can write or paste the discount code there and click apply. The website will then display the promotional price after calculating the applicable discount.
However, you must know that most promotional codes come with restrictions. To get the maximum discount, you should read them carefully before applying. You must look for:
The maximum discount offer
The expiration date
A minimum amount that you have to spend
Why Coupon Codes Work?
We know that customers get to buy products at reduced prices with coupons. But what benefit do brands get by offering coupons and promocodes?
The answer is simple.
Coupon codes work because customers receive discounts while retailer earns revenue.
Brands, especially online stores can attract and target a new audience with coupons. Promotional codes not only entice new buyers but also help in building customer loyalty. Moreover, brands can promote new products or clear stock at discounted prices.
Benefits of Promocodes for Customers
For consumers, the benefits of promotional codes are not limited to cheaper prices. There is more to it than meets the eye.
Customers can get their hands on new products with a little spending.
Buyers can try new products or services with promocodes.
Shopper can find better deals while searching for discount codes.
Benefits of Coupons for Retailers
Coupons make customers happy and yes, it's scientifically proven. They may lower the profit margin but help you with brand value and consistent revenue.