What makes Airport Management courses different from other courses?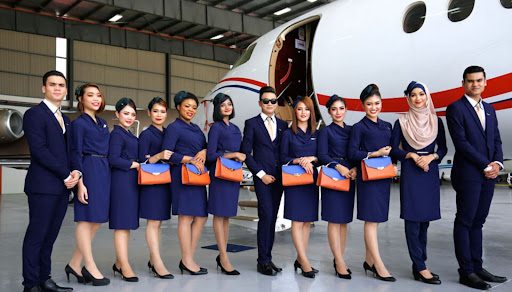 Overview
There is no limit to the sky similarly, there is no limit to the career choices one wants to pursue. There are ample options from culinary arts to travel journalism to airport management but what do we choose or is it even our choice. Like gender, our careers are pre decided, the circle revolves around doctor-engineer-doctor and there's no end to it. Still, the times are changing with an opinionated set of children who want to do what they desire and not what society wants them to do. For all those who gave up the decade-old routine and took the courage to lead their way, there are plenty of opportunities in Airport Management courses that will let you be you and still make a steady future.
Airport Management is responsible for ensuring its smooth functioning to ensure a safe journey for all passengers availing it. Different sectors of work include security management, flight management, commercial operations and overall management of the employees. Passengers' needs always come first and to cater to that Airport Management is to be contacted for the demands to be fulfilled along with 100% satisfaction. They also work as a team to manage the operational requirements of every airport in the world. The smooth running of the airport, maintaining security, providing state-of-the-art facilities to their customers, customer service and hosting innovative events with different airport agencies and airlines are the roles that airport management takes upon itself for a trouble-free experience.
Aviation is the fastest growing industry in the world employing millions of passionate employees and providing them with what they wanted from the very beginning. The employees also witness exciting international conferences and seminars. They exchange ideas and practices for the better working of all the airports in the world. It all depends upon how well one can perform under pressure. Airport Management includes people managing the special airport systems as well but working from a different terminal building.
Career Opportunities and courses
Aviation constantly depends on human resources. With diverse opportunities and extended growth, an aviation career expands to art & culture, hotels and food, assisting services, airlines and ecotourism. The main courses to opt for the same are Bachelor of Business Administration (BBA), Masters of Business Administration (MBA) and other short-term Diploma courses in Airport Management and Airport Ground Handling. The diploma courses vary from institute to institute. Also for MBA you will have to clear entrance exams like CAT, GMAT, MAT, XAT etc.
You get to learn extremely exciting things like soft skills, Management processes, Airport Operations, Aircraft Maintenance, communication skills etc and if you are interested then it makes the experience a whole lot better. The students also learn Aviation Law, Customer Service, Organizational Behavior, Cargo, Transportation Management, Crew Management, Airport Housekeeping, Security and Logistics. These subjects give them a deeper understanding of how the airport runs as it constitutes all the small details that they have to keep track of once they become a part of airport management. Practicality is very important for courses like these and one cannot just do with the theory alone therefore there are industrial training programs to give you a glimpse of how it feels to work at an airport.
Salary
As mentioned above there are ample opportunities with great salary packages. Aviation opens multiple doors to illustrious career paths, one can open a travel agency too. Some of the common jobs (along with their package) that students usually get after the completion of their course are listed below:
Airport Customer Service: 3 lacs a year.
Airport Ground Staff: 3-4 lacs a year.
Cargo Management Team: 5-8 lacs a year.
Safety and Maintenance Manager: 7-10 lacs.
Airport Manager: 7-30 lacs a year.
The best career option – Airport management for people who love interacting and assisting and for you to pursue this course you can opt for colleges and universities – Jamia Millia Islamia, Mumbai University, Frankfinn Institute, Indira Gandhi Rashtriya Uran Academy, Parul University and the list goes on and on.
This job requires hard work, dedication, commitment, and patience to work in Airport Management but the satisfaction while doing the job makes it all worth the while and therefore makes it so different from the other courses. It's not like any other monotonous career option like everybody else is following. It will make you do all the things you always wanted in making the experience 10 times more memorable.