7 Tips to Buy Custom Leather Jackets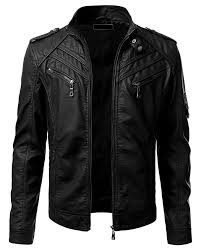 Leather jackets are the most versatile and classic piece of clothing in both men's and women's wear. It won't be wrong to say that a leather jacket is a complete package of masculinity, attitude and legacy.
Since the early 1900s, leather jackets have been trending for the elegance and grace that they can embrace both men and women with. Even today, in 2022, leather jackets stand tall as a fashion staple.
Leather jackets have been in continuous evolution for more than decades now, and thus, we have a massive collection of leather jackets to choose from. For the best collection of leather jackets, you can always visit Thor Vest.
Today, every individual owns a leather jacket in their wardrobe, or maybe even more than one. If you don't own one yet, it's high time to do so. We know buying a new leather jacket can be quite a task, it can be challenging and exhausting. But if you know some basic tips and tricks, this process can be quite fun to go through.
When you're buying a leather jacket, there are a few things that you would want to amend or alter in the existing one. But how good would it be to buy a custom leather jacket, eh? Oh yes, you can get your customized leather jacket and get your dreamy look blended into it.
In this article, we have 7 tips to keep in mind when you buy custom leather jackets. So, let's begin.
Choose the leather quality
Before getting your leather jacket customized, choose the leather quality that you want to get. Leather jackets are constructed from genuine animal hides, for instance, cowhide, lamb skin, calfskin, horsehide, etc.
This is the most important step in choosing a leather jacket, because each animal hide has different characteristics, such as durability, strength and softness. For example, cowhide is received from cow skin, and is the most durable and affordable one. Secondly, lambskin is super soft and supple, but also the most expensive one.
Pick out the inner lining
Next, pick out the inner lining for your leather jacket. The lining of a jacket can add weight and extra warmth to the jacket, that also makes it durable and smooth. The lining enhances the overall look of your leather jacket and gives it a smooth fall on the upper side. Also, the inner lining can absorb sweat and keep you dry and cool.
The most used inner lining with leather jackets is the Bemberg lining, since it's light, breathable and soft. You can also customize your leather jacket without any lining, it will be super lightweight, and breathable, but it will cost you quite more than the usual.
Check out the stitching
The stitching of your leather jacket is a testament of the quality of the jacket. Clean and neat edges of a leather jacket are stitched with polyester thread that is thick and even. Leather jackets with good stitching shows how good the craftsmanship has been. Also, the decorative stitching on the shoulders, pockets, seams and belts add an extra charming look to the jacket.
Select the style you want
Moreover, the style of your leather jacket will speak for your personality. With continuous evolution of leather jackets, we have several styles such as biker jackets, bomber jackets, flight jackets, café racer jackets, trucker jackets, etc. Each style embraces you with a different look. For instance, a bomber jacket, one of the oldest styles in leather jackets, offers a baggy but classy look. On the other hand, a biker jacket, usually worn by bikers, ensures to embrace you with a bold, confident and rider look.
Similarly, other contemporary styles such as trench coats, blazers, vests and windbreakers offer a classy look that you'll love to embrace onto.
Get the perfect fit
The most important one whist buying a leather jacket is to make sure that it fits you perfectly. No matter how genuine and expensive your leather jacket is, if the fit isn't good, it's useless.
You can make sure that your leather jacket fits you perfectly, by keeping the shoulder seams of your jacket close to your shoulder points. Next, the length of the sleeves must end up at the end of your wrist, or on the base of your thumb. Also, the higher the armholes of your jacket will be, the better the fit will be. Lastly, the length of your leather jacket must end at the waistband of your bottom.
Don't be afraid to play with colors
Last, but not the least, you have the entire color palette in front of you. If you want to play safe, choose colors such as black or brown. But if you are a player, then colors such as blue, maroon, red, green and gray can be great ones to go with.
Conclusion
Getting your leather jacket customized can be a dream coming true. Keep the above-mentioned tips in your mind whilst buying a custom leather jacket, and cherish the dreamy look that you've been thinking of. Look good, and let the crowd admire your imagination and choice.